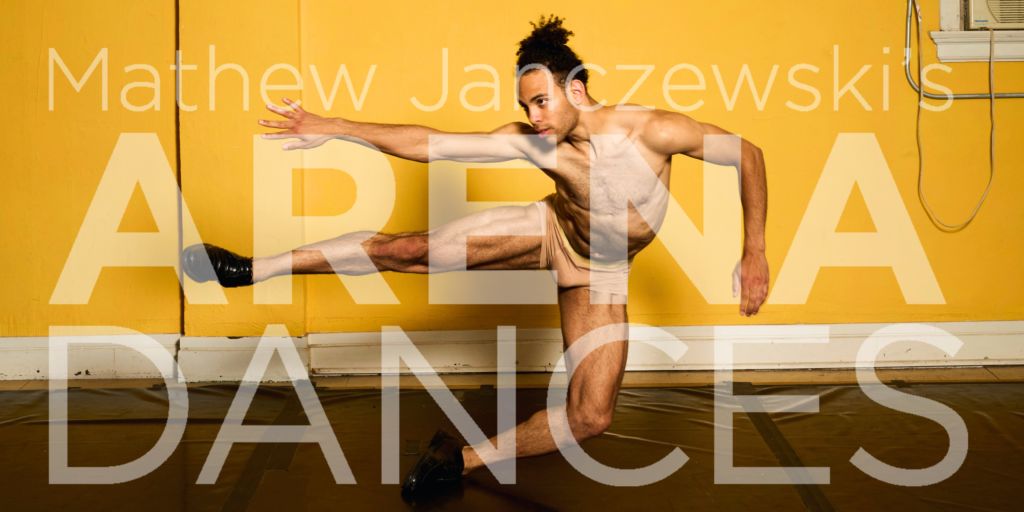 Photo courtesy of Armour Photography
ARENA DANCES Board of Directors
In addition to our current members (below), ARENA DANCES is seeking new board members with expertise in any of the following areas: Event planning, Donor cultivation,  Education, Finance and Marketing. Please click the links for more information on the role(s) and how to apply!
Catherine Malmberg Dannenbring, Board Chair  | Malmberg Projects
Catherine has worked as a real estate developer on mixed-use, transit-oriented, urban infill developments with a focus on a triple bottom line investment approach that incorporates environmental, social and economic goals. In 2017, she founded her own practice with the aim of positively impacting our built environment through a creative, cross-disciplinary practice.Design excellence, resiliency planning and innovation are common threads in her past projects through the U.S. She completed her undergraduate work magna cum laude in History & Literature at Harvard and holds a Master's degree in Architecture from Princeton University.
Marisa Epstein, Board Member | Daily Harvest
Marisa graduated from Duke University with a major in Public Policy and minor in Dance. After spending some time in Boston working in consulting, she now resides in New York City and works in strategic analytics for Daily Harvest, extracting insights from data to enable others to make more data-driven decisions. Marisa has been dancing since the age of 3 and today continues to dance recreationally whenever possible. She also enjoys volunteering for arts organizations, leveraging analytics to assist organizations in achieving their goals and is excited to be contributing her time to ARENA DANCES.
Javan Mngrezzo, Board Member | Freelance Artist
Javan Mngrezzo (he/him) relocated to Minnesota in 2021 by way of Portland, OR. He graduated from Western Oregon University in three years, magna cum laude, with a Bachelor of Science in Dance and Sociology. At present, he dances with ARENA Dances, Rhythmically Speaking, Black Label Movement, and Collide Theatrical. He has previously been a company dancer with Threads Dance Project and BodyVox. He has also had the privilege of performing as a guest artist for numerous companies such as Analog Dance Works, HatchDance, Ballet Co.Laboratory, Heidi Duckler Dance, Cynthia Gutierrez's Company Movimiento, and Dar Vejon Jones Dance Ensemble. Javan is a certified instructor of The Ellové Technique®, has taught at dozens of Oregon studios as well as several local studios.
Betsy Maloney Leaf, Board Member | University of Minnesota
Betsy Maloney, PhD, MFA, is a Lecturer in the Arts in Education program. She works with the interarts (visual art, dance, theatre arts) initial license program and teaches undergraduate courses in the C & I department. Maloney is also a research associate with Dr. Bic Ngo on the Innovating Culturally Relevant Pedagogy project. Prior to teaching at the University, Maloney taught dance at Main Street School of Performing Arts, a public performing arts high school in suburban Twin Cities for 10 years. In 2007-2008, she served on the Minnesota State Arts Standard Review Committee.
Deanna Thompson, Board Member | Robins Kaplan
Deanna Thompson is an associate in the firm's Intellectual Property and Technology group. Deanna is dedicated to zealously advocating for her clients at every stage of litigation. She draws from her chemical engineering background and trial advocacy experience to represent her clients in an analytical and persuasive manner. Deanna earned her law degree at the University of Minnesota. During law school, she developed a passion for the courtroom while competing on the Intercollegiate Mock Trial Team. Deanna further honed her litigation skills as a Certified Student Attorney with the University's Housing Clinic, where she represented tenants in eviction, expungement, and rent escrow proceedings.
Elliana Vesely, Board Member | Freelance Artist
Elliana Vesely is a Twin Cities, MN based dance artist who grew up in a small town in Northern Wisconsin. As of May of 2020, she holds a B.A. in dance from the University of Minnesota-Twin Cities. She complemented this degree with studies in biology and health & wellness promotion, receiving minors in both. While at the U of M, Elliana was humbled to be cast in works by acclaimed artists; Leah Nelson, Joan Smith, Robert Moses, Eko Supriyanto, Kjara Wurst and Carl Flink. While in school, she also had the pleasure of working with Crash Dance Company & Shapiro and Smith Dance (S&S) and performed in the 2018 North-Central American College Dance Association Gala. Elliana is honored to have been a recipient of the Beth Hope Suran Scholarship (2016-2020) and the Jean Congdon Scholarship (2019-2020). She is ecstatic to be dancing with Shapiro and Smith Dance, Black Label Movement, and ARENA DANCES as a company member. Elliana has most recently performed in The Walker Art Center's Paradox of Stillness and LDV choreographed by two independent Twin Cities artists, Berit Algren & Helen Hatch.
Gustave Mutombo (Emeritus) | Best Buy
Gustave Mutombo is a graduate of St. Thomas University with an MBA from Hamline. His career in corporate banking and finance has led him to his current role as a Legal Financial Analyst with Best Buy. His commitment to service instilled by his education and through his work with Project for Pride in Living, coupled with his desire to expand his horizons, led him to Board service with ARENA for six years.
Jerry Burg (Emeritus) | The Law Office of Jerry A. Burg of Counsel to Capistrant Law, PA
ARENA DANCES Staff
Founder + Artistic Director | Mathew Janczewski | arenadances@gmail.com
Creative Design Manager | Sandra Carlo | cdmarenadances@gmail.com