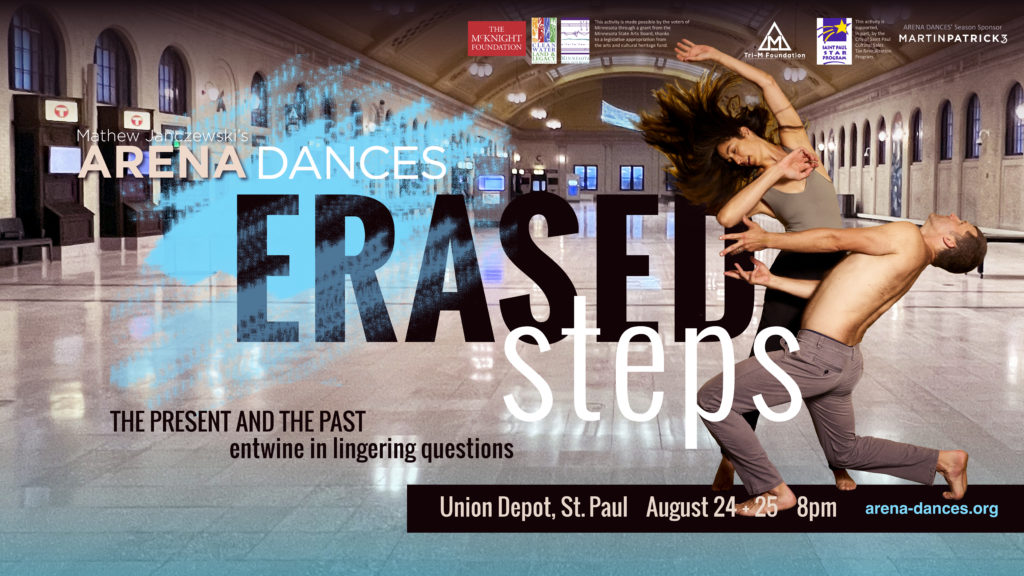 Photo courtesy of Armour Photography

The world premiere of Mathew Janczewski's
ERASED STEPS
August 24 + 25
Union Depot
"What if you walked the path to your left instead of the right?"
The show will run approximately 60 minutes with no intermission.
Erased Steps is an abstract dance theater work, taking place at Union Depot in St. Paul, MN. The work features an original score by local composer, Zack Baltich alongside 15 dancers whose relationships are gradually revealed through the works' deft abstraction, incorporating dance, visual symbolism and imaginative staging. Shining a light on both personal and societal expectations, Erased Steps exposes themes of the past and the present; what things seem like on the surface versus what they might actually be.
The Union Depot, one of America's great rail stations from the early 20th century, stands as the backdrop to this piece. With high ceilings, a vast waiting area and beautiful polished stone floors, it serves as a reminder of wealth and status. However, today it has become a home for many people facing homelessness.
Erased Steps takes on a personal note for Janczewski as well. Growing up in the 80's as a gay child living in a small town with Catholic parents, Mathew suppressed his emotions and his true self to be accepted in society. He wanted so badly to dance in his youth, but boys were not allowed, leading him to hide his true self to get by. What would his life have been like had he been able to live his authentic self as a child?
This piece begins with an excerpt of T.S. Eliot's The Waste Land, read in tandem as the dancers emerge on stage. Eliot's poem articulates the juxtaposing themes of grandeur and hidden reality; drawing connections between the mechanization and technological advancement of everyday life and the degradation of human dignity.
Erased Steps will take place in two parts. The first half of the dance represents the image of perfection – what society expects, how we present our "best" selves to others (or what we believe others want to see). Dancers move in restrained fashion, donning business wear and black shoes. Their movements are intentional and crisp; always in control. The second section celebrates flowing movements and joyous expression, with dancers shedding their proper suits for athletic wear and tennis shoes.
Dancers for Erased Steps:
Gabriel Anderson / Kendall Edstrom / Non Edwards / Annika Johansson / Dustin Haug / Isaiah Langowski / Javan Mngrezzo / Jake Nehrbass / Leslie O'Neill / Addie Reine / Betsy Schaefer Roob / Laura Selle Virtucio
Apprentices:
Gibran Murrieta / Maeve Seymour / Allison Wheeler
Composer/Musician:
Zack Baltich
feat. Ritika Ganguly, voice
Voice Actors:
Gabriel Anderson / Linnea Mohn
Lighting:
Heidi Eckwall
---
Thursday, August 24 – 8:00pm
Friday, August 25 – 8:00pm

BEFORE August 20: $25 online | $20 student/senior discount
AFTER August 20: $30 online + at the door | $20 student/senior discount
Purchase Erased Steps Tickets HERE
No one will be turned away due to lack of funds. Please email arenadances@gmail.com for more information.
ARENA DANCES asks that anyone experiencing symptoms of or recently exposed to COVID-19 refrains from attending the performance. At this time, masks are optional at the Union Depot.
Provide ample time to arrive, as the State Fair opens this same weekend. Parking information.
Come early and enjoy dinner at Station 81 Drink and Eatery – an establishment that donates a percentage of sales to Appetite for Change (AFC) which uses food as a tool to build health, wealth, and social change in North Minneapolis. AFC brings people together to learn, cook, eat, and grow food, creating change that lasts.
---
About the Artists
ARENA DANCES
ARENA DANCES is a contemporary dance company performing the work of Mathew Janczewski. The work is abstract in form, giving shape to emotions, exploring the depths and the limits of what drives us as humans to connect, to break away, to survive. Just as our emotions can veer wildly, ARENA incorporates a highly kinetic style of movement, a sweeping physicality that takes in a broad range of feelings and the posturings we may make to protect ourselves in the world. The work springs first from Mathew's own experiences; then, through the movement and structure, ARENA seeks to find a form to give those experiences both truth and commonality.
Founded in 1995, the mission of ARENA DANCES is to make dance accessible to all through the presentation of contemporary dance, educational outreach, and community gatherings to inspire, promote dialogue and diversity.

Zack Baltich
Minnesota based percussionist and composer Zack Baltich creates with a marked purpose: to inspire curiosity in the creation of sound; to instigate empathy in the form of emotional resonance; and to bring satisfaction that comes from long-form music weaving to a clear landing point. Past projects have been supported by the American Composer's Forum, Cedar Cultural Center, Minnesota State Arts Board, and Prairie Ronde Artist Residency. Notable work includes: 2016's ingress:passage for marimba, drums, and bass clarinet, the focal point of which was to broaden the marimba's palette by running certain bars through guitar effects pedals. For 2017's Cavernous he composed/recorded four pieces in cave-like environments throughout Minnesota including a frozen 1920s-era iron ore mine and a 200 foot tall disused grain silo. In 2020, Zack spent 5 weeks writing and recording music for solo percussion and electronics in a 400,000 square foot, former paper mill, resulting in Afraid of the Dark Now, his fifth album. Through these projects Zack has developed skills in finding symbiotic relationships in concepts and elements that seem disparate: urban and rural, classical and popular, remote sites and amplified music. Learning to think about physical space as an extension of the instrument, along with experimentation and an estuary of genres has helped him find his own way to communicate with empathy and conviction.
Union Depot
The story of Union Depot and its role in connecting the far north to the world is one of great vision and persistence. It's a story that begins in the mid-19th century and continues with renewed energy in the 21st.
In the next chapter of its existence, this one-of-a-kind facility is playing a key part of the dramatic transformation of Lowertown and will serve as a multimodal transportation hub. A true gathering place past, present and future, Union Depot is also the perfect setting for public events, private functions, arts and cultural festivals, concerts and more. Union Depot was completed in 1926 . It was placed on to the National Registry of Historic Places in 1974, and under ownership of Ramsey County Regional Railroad Authority, it underwent extensive renovations in 2011-2012 totaling $243 million.
---
Erased Steps Dancers
Click each photo to learn more.
Apprentices
Portraits for ARENA DANCES, courtesy of Armour Photography
---
ARENA DANCES Leadership:
Founder & Artistic Director: Mathew Janczewski
Creative Design Manager: Hunter Batterson
Erased Steps Poster Design: Diane Waller
Board Of Directors:
Catherine Dannenbring, Chair
Marisa Epstein
Javan Mngrezzo
Betsy Maloney Leaf
Deanna Thompson
Elliana Vesely
Gustave Mutombo (Emeritus)
---
We extend a special thank you to our Donors, Season Sponsors, and Event Donors:
THANK YOU TO OUR GENEROUS SUPPORTERS
Based on Calendar Year. Updated Quarterly – Last Updated August 23, 2023
SUSTAINER ($1000+):
Mark Addicks & Tom Hoch, Jake & Hope Armour, Leigh Dillard, Susan Leaf, Heather & Kent Pilakowski, Milo Pinkerton & Virgil Taus, Rick Schaefer
LEADER ($500-999): Kathleen & Paul Campbell, Leah Drury, Paola Sanchez, Holly Schramm, RD Zimmerman
PROMOTER ($250-499):
Bill & Connie Cameron, Beth Fisher and Caroline Glawe, Jan Gonder, Kerry Keen & Nina Ebbighausen, Emily Maltz – Dale Schatzlein and Emily Maltz Fund of The Minneapolis Foundation, Don Ofstedal & Jerry Lee, Ron Lotz
SUPPORTER ($100-249):
Gail Asher, Alex & Natalia Berglund, Daniel Capetz, David & Erin Cragg, Neal Cuthbert & Louise Robinson, Catherine & Jason Malmberg Dannenbring, Mary Hansmeyer, Roger & Claryce Haug, Rebecca Heist, Wendy Holmes, Jerome & Judith Ingber, Ben Johnson, Heather Klopchin, Betsy Maloney Leaf, Steve & Jenni Norlin Weaver, Frank Rhame & Beverly Anne Christie, Sandy Simmons & Kevin Kunz, Julia Timm, Erin Thompson & Byron Richards, Tyler & Amy Thomson, Dennis Yelkin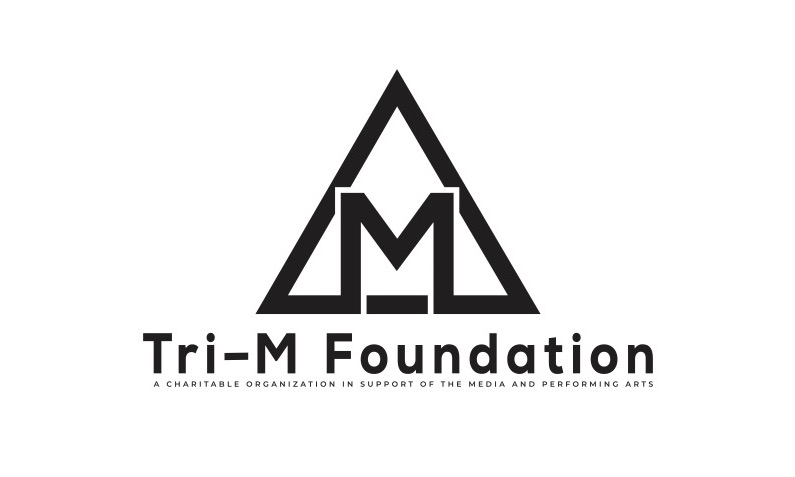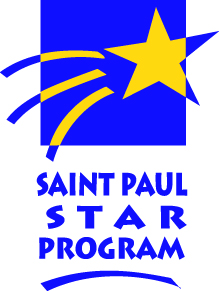 This activity is supported, in part, by the City of Saint Paul Cultural Sales Tax Revitalization Program.
This performance is also made possible with the support of the following: