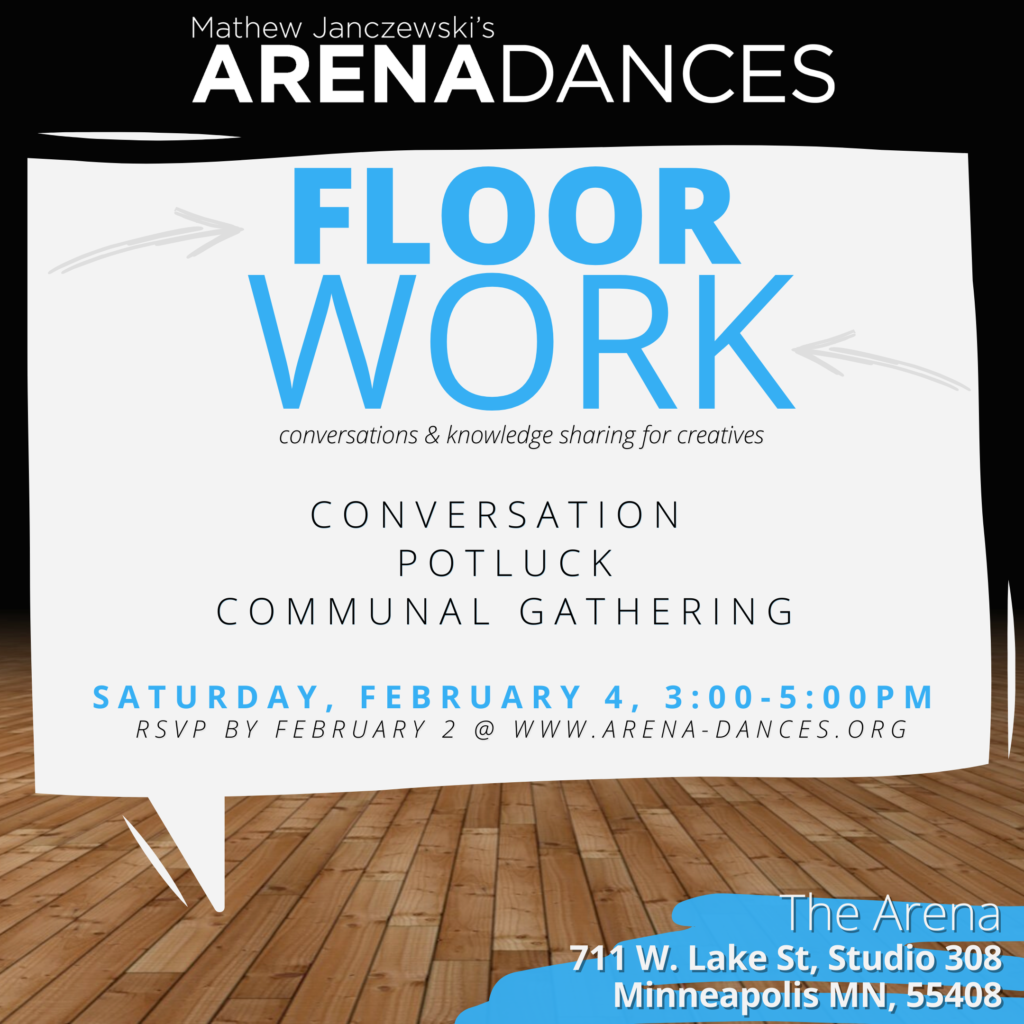 Every first Saturday! Floorwork: a communal conversation and shared meal. Floorwork was developed to hold conversations, knowledge-sharing, and a supportive space for dance artists and people who like to move.
The next Floorwork is:
Saturday, February 4, 3:00-5:00pm
RSVP is appreciated – please do so by Thursday, February 2 HERE
Attendees are asked to fill out a new RSVP form for each monthly Floorwork event.
The Arena, 711 W. Lake St, Studio 308, Minneapolis, MN 55408
---
Each month, Floorwork will host various topics of conversation put forth by the participants in the space with emphasis on a collaborative discussion forum. New faces means new conversations each month!
Conversation will be held over a communal meal – bring your own dish to share in our potluck!
ARENA DANCES will supply beverages, plates, napkins and utensils.
Please email Mathew Janczewski at arenadances@gmail.com with any questions.