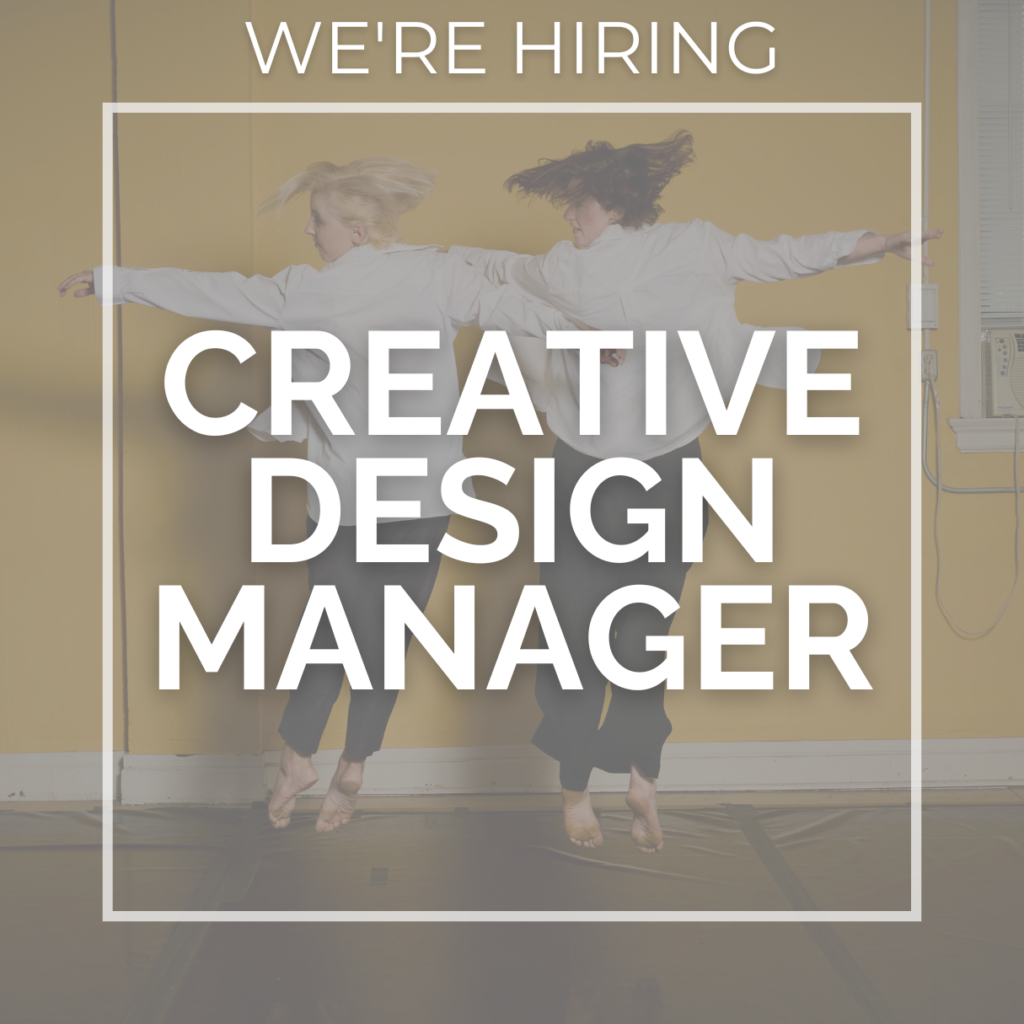 ARENA DANCES – Call for Creative Design Manager
ARENA DANCES is hiring! We are looking for a Creative Design Manager to start immediately. The Creative Design Manager is responsible for all visual content and graphic creation for ARENA DANCES, creatively constructing promotional materials for events, classes, and performances in accordance with the company's aesthetic and brand. The Creative Design Manager is also responsible for regularly updating www.arena-dances.org and tasked with marketing communications through e-newsletters, with the potential for the role to grow into a social media marketing coordination as well.
Preferred qualifications include:
An eye for visual design, specifically for dance
Experience with Canva, Constant Contact, WordPress, and Linktree (candidate will be trained in these tools as well)
Experience in dance performance, education, and/or dance administration
Independent and reliable worker – comfortable with creating personal task schedule and sticking to it; take on projects as you see fit with little outside management
Highly organized
Comfortable with modern technology systems
Lives in/around Minneapolis-St. Paul area
Benefits:
MacBook Air laptop provided
Flexibility – make your own hours
Free, unlimited classes at The Arena
Free ticket to all ARENA DANCES performances
Pay starts at $20/hour. About 5 hours per week with potential for weekly hours to shift slightly more or less based on task list. Role is mostly remote.
Please send a resume and cover letter to Mathew Janczewski, ARENA DANCES' Founder + Artistic Director, by Wednesday, September 27, 2023. Applications will be reviewed on a rolling basis.
Learn more about ARENA DANCES.
---
Interested in joining our Board of Directors? Learn more here