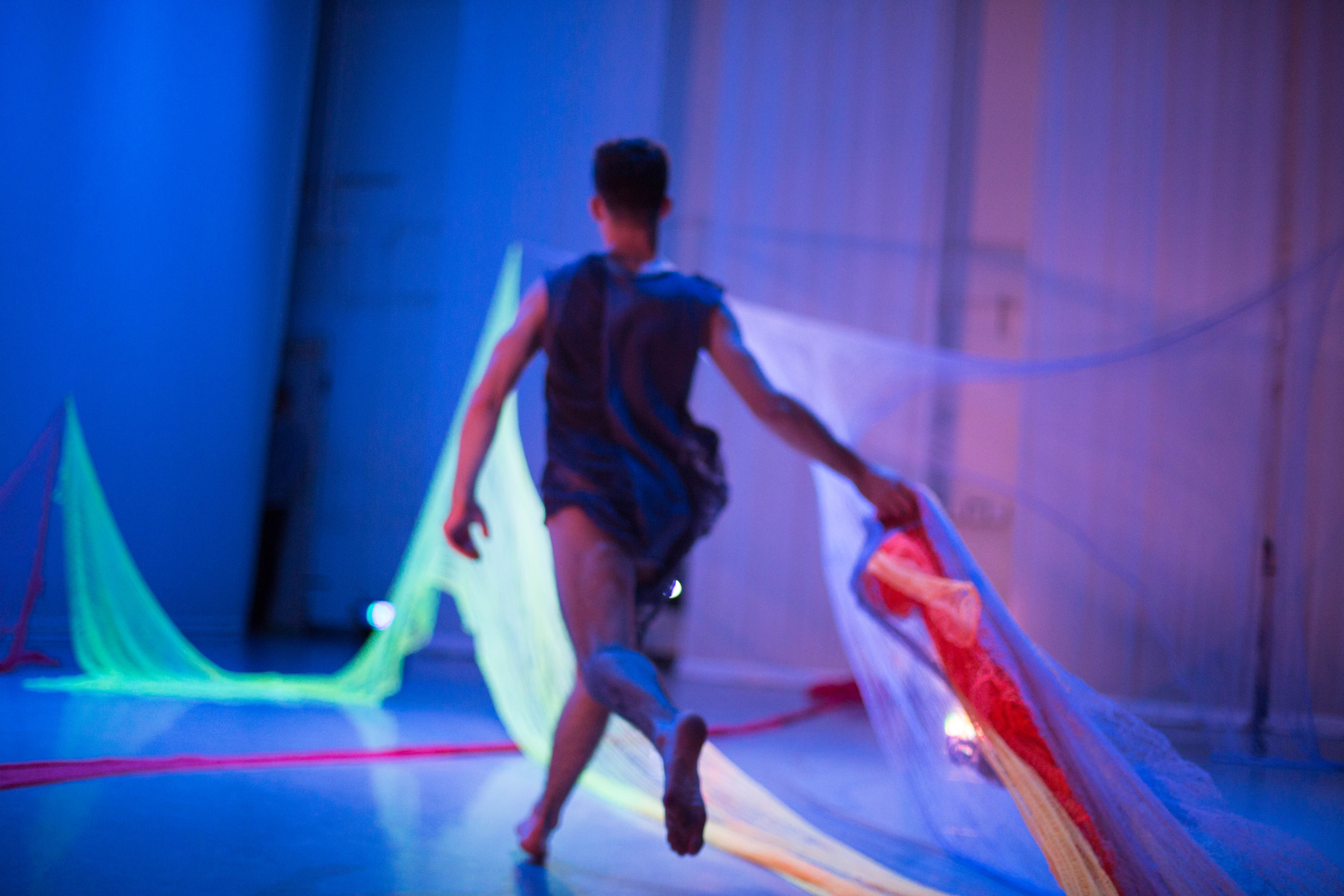 Photo by Blake Nellis
___________________________________
"a glimpse into the creative mind at work, a loving ode the neurons that make it all possible"
— Caroline Palmer
__________________________________________
The Architect, an evening length solo about the act of creation – highlighting the creative though process of making. The Architect is intertwined with the excitement of the unknown, the flurry of ideas, and the struggles of problem-solving.
The Architect includes an interactive set and costume design by fabric artist Margarita Jane Arguedas, projection design by Meena Mangalvedhedkar, and text by Rachel Jendrzjewski and is perfect for a white-box or gallery space performance.
---

Production Notes –
Choreography: Mathew Janczewski with dancer Timmy Wagner
Music: Nils Frahm, Jonsi & Alex, Kaytranada, Murcof, Steve Reich, and Colin Stetson
Lighting Design: Heidi Eckwall
Projections: Meena Mangalvedhekar
Costume & Set Design: Margarita Jane Arguedas
Text & Dramaturgy: Rachel Jendrzjewsi
Run time: Approximately 60 minutes
For booking/touring information, please contact –
The Architect Excerpts from Mathew Janczewski on Vimeo.