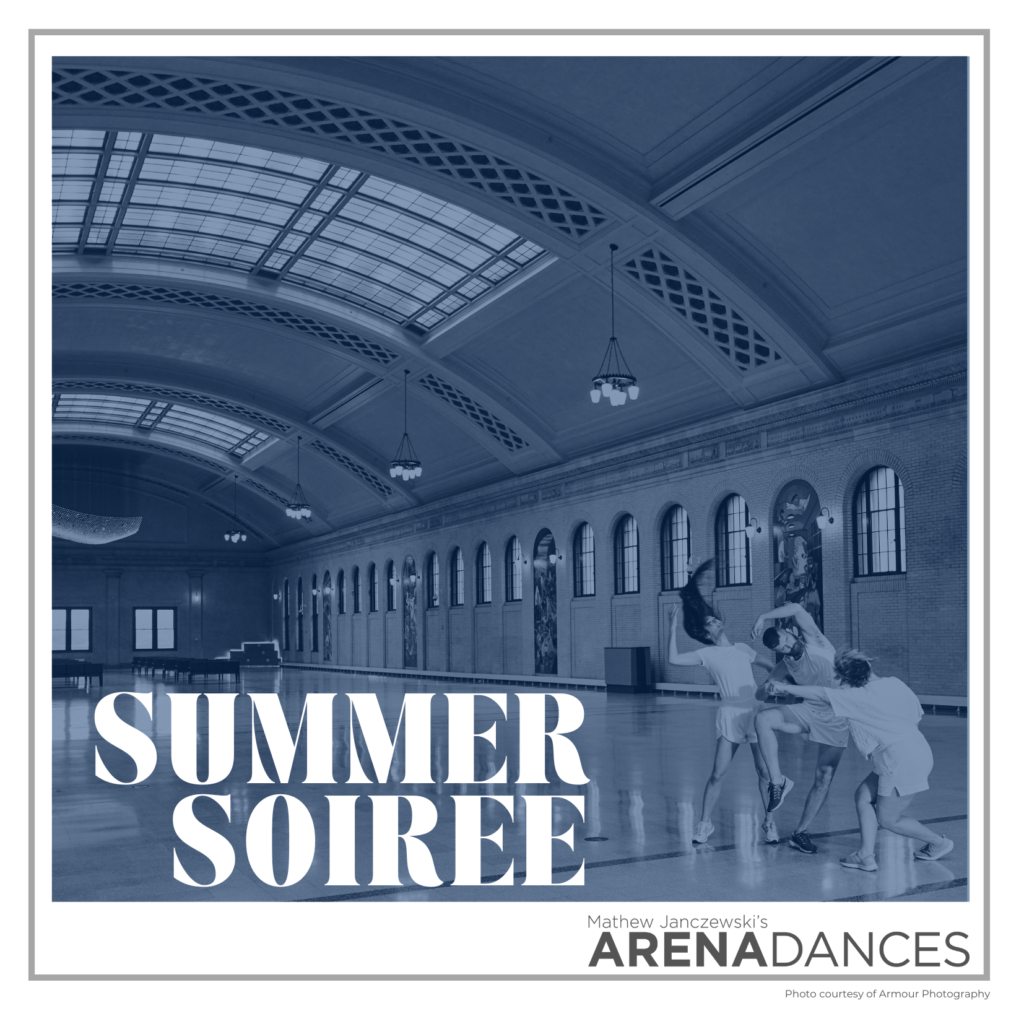 Join us for a night of summer celebration!
Our roaring Summer Soiree will raise support for our upcoming world premiere of Erased Steps, coming to the historic Union Depot in downtown Saint Paul this August.
A dance-theatre work, Erased Steps is inspired by visual artist Eve Sussman, a British-born American creator of film, video, installation, sculpture, and photography. The dancer's relationships are gradually revealed through the work's deft abstraction, incorporating dance, visual symbolism, and imaginative staging to an original score by local composer Zack Baltich, performing live.
The evening will be filled with 1920's inspired bite-sized apps by Create Catering, libations, an experiential silent auction, fresh fashion by MartinPatrick 3…and an exclusive sneak peek of Erased Steps by ARENA DANCES.
Thursday, June 15, 6:00 – 9:00PM at MartinPatrick 3
212 N 3rd Ave, Minneapolis, MN 55401
6:00-8:30pm Silent Auction
6:30pm + 8:00pm Exclusive Pop-Up Performance
7:00pm Money Booth
7:30pm Live Auction with Karen Sorbo
FREE to attend!
Includes apps & drinks, with performance by ARENA DANCES
RSVP by June 10
Can't make the event? You can still win the "Board's Favorites" raffle basket, filled with local goodies!
1 raffle ticket for $20
3 raffle tickets for $50
The winner will be drawn the night of. You will be notified via email if you win!