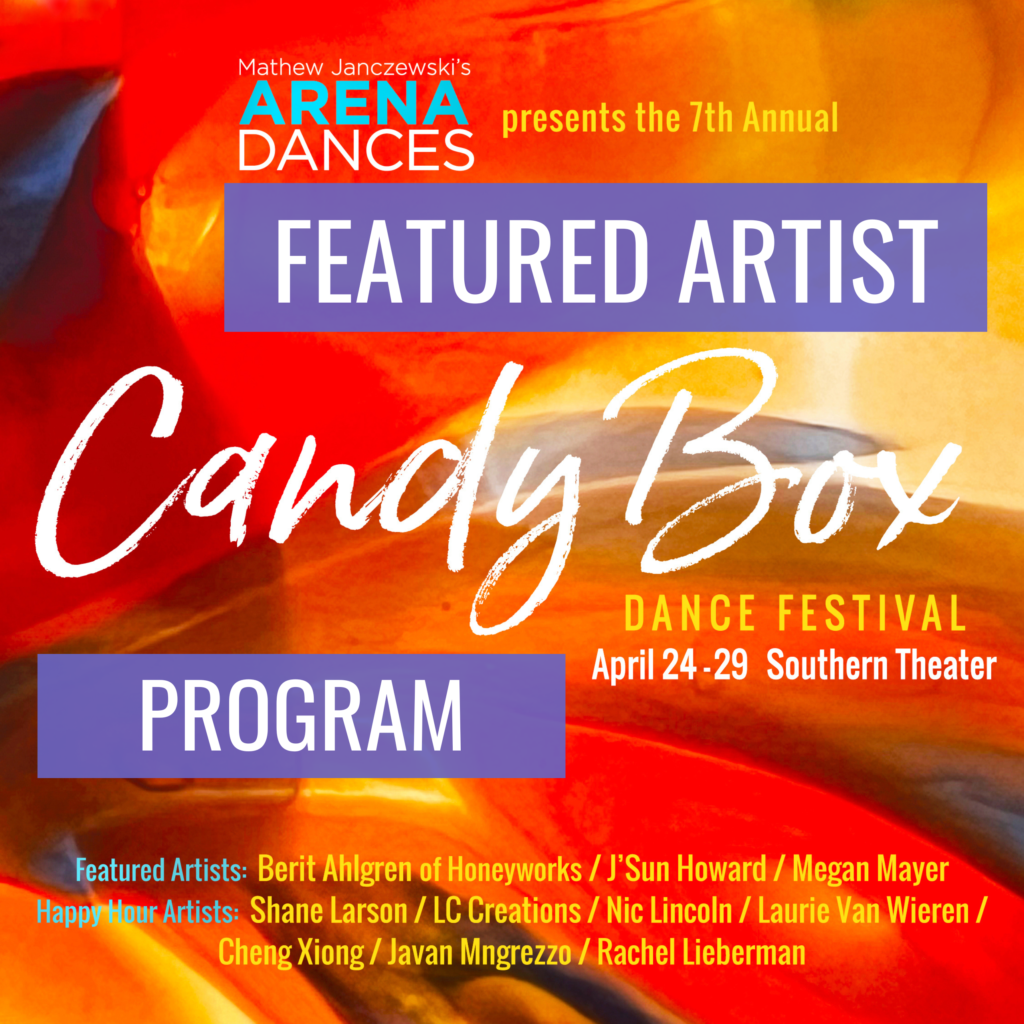 ---
Mathew Janczewski's ARENA DANCES presents the 7th Annual CANDY BOX Dance Festival, a dynamic sampling of featured performances, masterclasses, and public showings.
The Featured Artist performance is a special assortment of local and national choreographers, packed into one lively performance and celebration of various movement expressions. Experience the choreographic, creative, and artistic visions of three innovative dance-makers and renowned performance groups: Berit Ahlgren/HoneyWorks, J'Sun Howard, and Megan Mayer.
---
CANDY BOX Dance Festival is a unique celebration of dance, packed with a wonderful assortment of various tastings that include renowned choreographers, accomplished dancers, and fresh movement styles all perfectly packed into one sweet treat of a week. It is an opportunity for diverse emerging and established artists to share the performance stage, with the addition of selected artists leading intimate workshops to offer a welcoming space for communal movement education, and in doing so gathering a range of tastes for varied audiences. From Featured Artists performances by nationally notable choreographers and collectives, to Happy Hour showings by exciting local dancers and emerging creatives, CANDY BOX is sure to offer a flavor for every performing arts enthusiast to savor and enjoy. Along with daily performances and masterclasses hosted throughout an impressive six day streak, question-and-answer sessions are offered for additional insight and rare sneak peeks into the engaging works created and designed by each artist exclusively for the festival. Audiences are sure to experience a wide array of artistry, offering a unique flavor in every bite.
"Establishing a career in dance can be challenging and isolating. That's why coming together every year like this is so crucial; it creates the learning opportunities and personal connections people need in order to realize their full artistic potential. And by extending the support of the dance community to the next generation of talented makers, we help keep the scene vital and strong." – Mathew Janczewski, Founder + Artistic Director of ARENA DANCES
The Southern Theater


1420 S Washington Ave, Minneapolis, MN 55454
The Southern Theater, where the CANDY BOX Dance Festival takes place, is situated on the traditional, ancestral, and contemporary lands of the Dakota and Anishinaabe people. Indigenous people from other Native nations also reside in Minnesota and have made innumerable contributions to our region.
This information is only a small part of supporting the indigenous community here. To learn more on the histories and cultures of Native people and nations and perhaps donate time and money to indigenous-led organizations such as Native Governance Center, All My Relations Arts, Native American Community Development Institute, among others.
---
FEATURED ARTISTS
Featuring works by Berit Ahlgren (HoneyWorks), J'Sun Howard, and Megan Mayer
Schedule:
Thursday, April 27 – 7:30pm
Friday, April 28 – 7:30pm
Saturday, April 29 – 2:00pm

//

Pay-As-Able pricing option available

at the door ONLY
Saturday, April 29 – 7:30pm
This show runs about 60 minutes and will have no intermission or pauses.
---
moonless night
Choreography & Direction by J'Sun Howard
moonless night is research/the next iteration of a multi-year project titled The Righteous Beauty of the Things Never Accounted For that explores Black Fugitivity. moonless night is about Black banality and mundanity and is loosely based on "Enacting Entanglements: A Score for Four," a performance score conceived by scholar and artist Amber Rose Johnson.
Performers & Collaborators: Solomon Bowser and Damon Green
(See cast bios below)
Sound: Cleo Sol and Yifan Music
CLICK HERE TO LEARN MORE ABOUT J'SUN HOWARD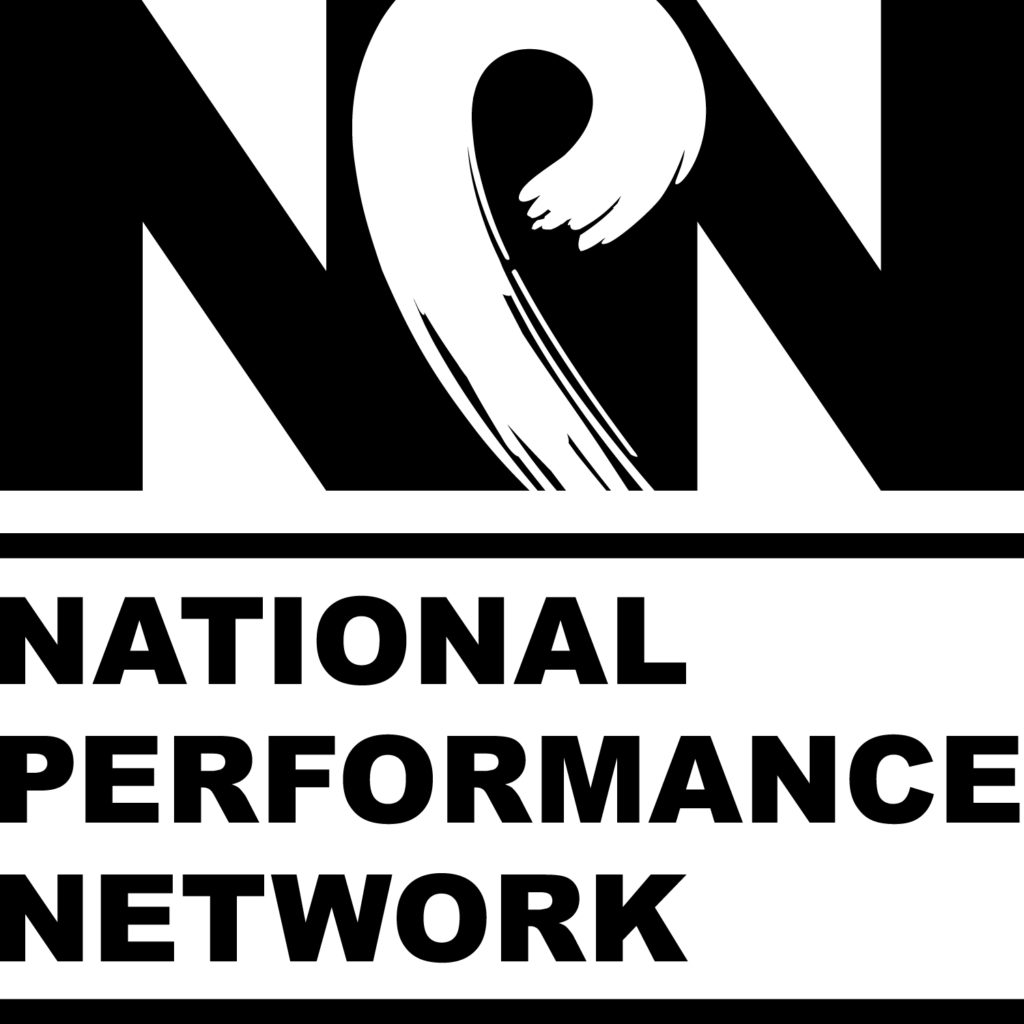 moonless night is a National Performance Network (NPN) Creation & Development Fund Project co-commissioned by ARENA DANCES, LINKS HALL, Bates Dance Festival, the National Center of Choreography Akron, and NPN. The Creation & Development Fund is supported by the Doris Duke Charitable Foundation, the Andrew W. Mellon Foundation, and the National Endowment for the Arts (a federal agency). For more information: www.npnweb.org
---
wilted milk
and
She Loves Eleven Things
Choreography by Megan Mayer
Megan Mayer presents a pair of new works. Emerging from the early part of the pandemic when Performance ghosted us and Dance never texted back, grief, rage and old haunts are all invited to this party.
Performed by: Megan Mayer (solo), Sharon Picasso & Jamie Ryan-Karels (duet)
(See cast bios below)
Sound: Megan Mayer
Special thanks to: Jamie & Sharon for the trust and joy they brought to this process, Brandon Anderson Musser (Wrangler), matt regan (Sound Editor), Mathew Janet Jackson, Mark Ruark, Anonymous 1 & 2, mtr, James Mayer, Paula Doyle, Michael Kleber-Diggs, Christopher Selleck, Elliott Durko Finch, Jeffrey Wells, Mason Butler & KFAI radio and Dispatch Arts & Culture. Love to everyone working towards healthcare and abortion access for all bodies, genders and incomes. Happy 78th Birthday to my mom, PKD!
Note from the Choreographer: These works reflect my own particular context from the past three years: remnants from the pandemic and uprising, navigating perimenopause, loss and grief, feeling socially feral, rage vs. exhaustion, the slipperiness of time, and an urge to dismantle systems while bodily autonomy hangs in the balance.
CLICK HERE TO LEARN MORE ABOUT MEGAN MAYER
---
Cedarbacke
Choreography by Berit Ahlgren – Presented by HoneyWorks
HoneyWorks presents Cedarbacke, a dance project in 3 phases which considers the history of Minneapolis's Southern Theater and its diverse neighboring community. As a trilogy work, this first segment considers the Southern Theater in the 1920-30's as a central location for immigrants and first generation Americans to gather, sharing in entertainment and cultural exchange. Nine dance-artists collaborate and share with violinist Sara Pajunen, a playful homage to the Southern Theater and a recognition of the waves of cultures the Cedar-Riverside neighborhood has been home to.
Performed by: Berit Ahlgren, Annie Carlson, Lily Conforti, Kaitlyn Hawkins, Annika Johanson, Jennifer Mack, Sara McCullough, Tessa Russ, and Genevieve Waterbury
(See cast bios below)
Collaborators: Sara Pajunen and the Cast
Sound: Live musical Performance by Sara Pajunen ("Gammel Reinlander", "Eklunda Polska", and artist's own improvisation). Additional music by: Tirltunga ("Dalakopa", "I don't respect those guys", and "Kjetta"); Mats Olsson Orkester ("Ack Värmeland du Sköna"); Monica Zetterlund ("Kärlek och Pepparrot"); Jan Johansson ("Polska Efter Höök Olle); Väsen ("Väsen Street")
Special thanks to: Carl and June Ahlgren, without whom I would not have such passion for my ancestral lineage, nor the support to pursue music and dance from a young age. The cast for bringing this piece to life and bringing life to me during a personally challenging time. Mathew Janczewski for welcoming me to Candy Box 2023 and supporting the development of my work as a choreographer through HoneyWorks.
Note from the Choreographer: I welcome any and all feedback! This work is a long term project that will morph through further sections, and is by no means a finished product. Your input truly helps me learn and improve. Thank you for sharing! bcahlgren@gmail.com
CLICK HERE TO LEARN MORE ABOUT BERIT AHLGREN AND HONEYWORKS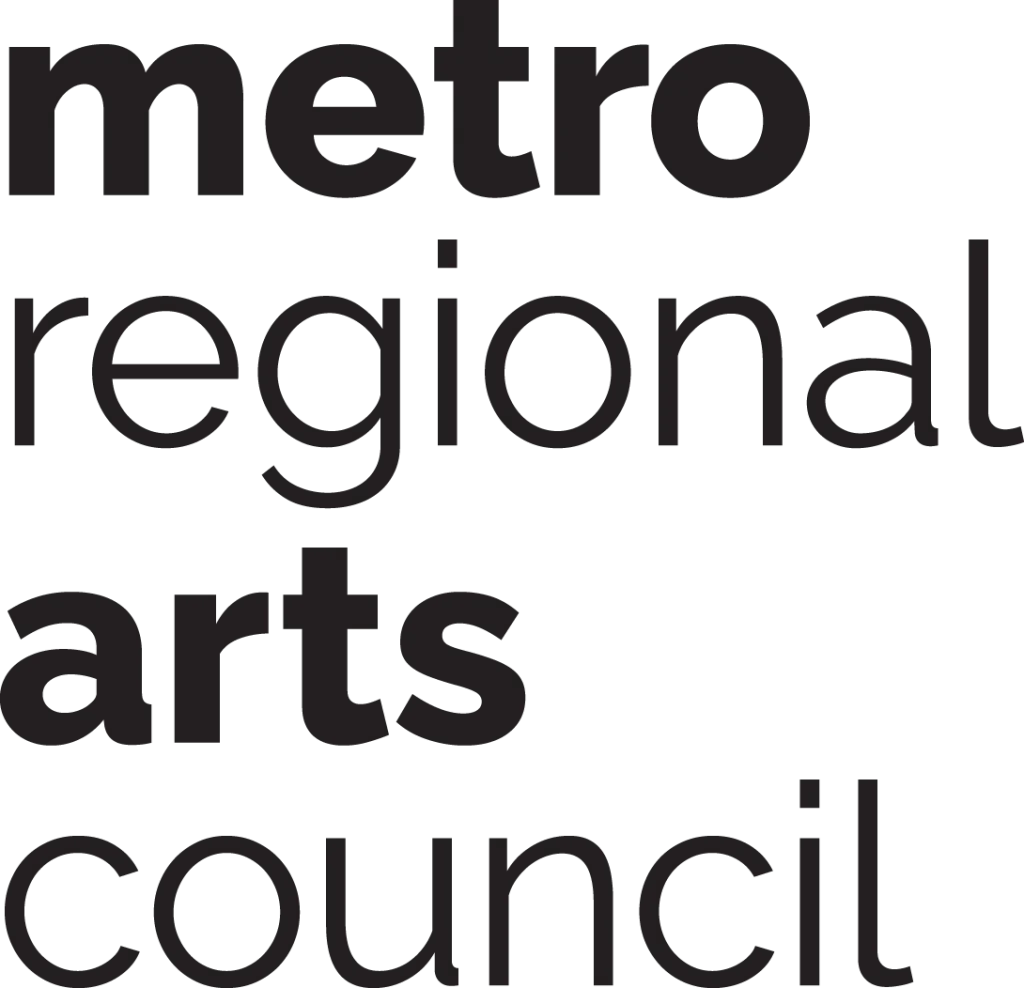 This activity is funded, in part, by an appropriation from the Minnesota State Legislature with money from the State's general fund.
---
FEATURED ARTIST CAST BIOS
moonless night (J'SUN HOWARD) CAST BIOS
J'Sun Howard is a Chicago-based dancemaker. He holds an MFA in Dance and a certificate in World Performance Studies from the University of Michigan. He is a 2020 3Arts Awardee, a recipient of their inaugural Esteemed Artist Award from the Chicago Department of Cultural Affairs and Special Events (DCASE), and a 2019 Asian Cultural Council Fellow. A Links Hall Co-MISSION Fellow, a Ragdale Foundation Sybil Shearer Fellow, 2017 3Arts Make A Wave Awardee and 2014 Chicago Dancemakers Forum Lab Artist. His works have been presented at Links Hall, Ruth Page Center for the Arts, Steppenwolf Theatre Company, Defibrillator Performance Gallery, Patrick's Cabaret (Minneapolis, MN), Danspace Project (NYC), Center for Performance Research (NYC), Detroit Dance City Festival (Detroit, MI), New Dance Festival (Daejeon, South Korea) where he won Best Dance Choreographer and the World Dance Alliance's International Young Choreographers' Project (Kaohsiung, Taiwan), among others. He has been commissioned by Common Conservatory, Northwestern University, Columbia College Chicago, World Dance Alliance, and The Art Institute of Chicago.
Damon D. Green is a Chicago-based dance artist and founder of TEXTUREDance Studio, an Urban Styles and Forms dance and wellness facility where he spreads his passion for movement education. Green is an avid Vogue aesthetic practitioner, exploring, performing and teaching this form in its fusion with other movement disciplines. Green has collaborated with local choreographers and companies including Red Clay Dance, Paige Cunningham-Calderella, Darrell Jones, J'sun Howard, Philip Elson, Kristina Isabelle, Cecil Johnson Jr., Lional Freeman, Jane Beachy, Mauren Sledge (House of Avant-Garde), Bob Eisen, Molly Shanahan, as well as visual artist Faheem Majeed. Green teaches and attends workshops and master classes throughout Chicago as well as abroad. Damon joined The Seldoms in 2007, and has contributed to fourteen major projects. texturedance.com
Timothy 'Solomon' Bowser, hails from the red clay hills of Stone Mountain, Ga. Bowser received his formative dance training from Zandra Taylor, Dean Williams and Pamela Jones Malave at DeKalb School of the Arts. Bowser received his BA at Columbia College Chicago in 2013. Bowser has performed with companies including Winifred Haun and Dancers, Deeply Rooted Dance Theater, The Seldoms, Momenta Dance Company, Kanopy Dance Company, Motion/Pictures Dance Project and Kalapriya Center for Indian Performing Arts. Bowser has also worked with Randy Duncan, Pascal Rioux, Deborah Carr, Ded Goodman, and J'Sun Howard. Bowser performed for the release of the 2016 "Coloring Book" mixtape for Chicago's very own Chance The Rapper. In 2017, Bowser received an Intensive Co-Mission Residency at the arts incubator, Links Hall. In 2018, Bowser created and premiered MATTER for Winifred Haun & Dancers and co-starred in the dance film "Bleeding Backwards" by Motion/Pictures Dance Project's Talia Koylass. Currently, Bowser serves his community as the Marketing Manager at See Chicago Dance.
wilted milk & She Loves Eleven Things (MEGAN MAYER) CAST BIOS
Megan Mayer
I am an award-winning Minneapolis-based artist working with choreography, dance, experimental video and photography. My work pulls from minimalism, transposition, mimicry, grief, tenderness, wry humor, loneliness, social anxiety, fake bad timing and exacting musicality. By exposing tiny emotional undercurrents, I find virtuosity through vulnerability and gesture. Drawn to the edges of the experience of performing: the anticipatory rapid heartbeat before going onstage, and the regretful relief after exiting, my work often reveals where that switch lives in the body. I make deeply personal dances that celebrate the people performing them. For 35+ years I've always held a full-time job in addition to being an artist. My job and dancemaking are so intertwined that I can't consider one without the demands of the other. I make art work amidst the inequities and confines of late-stage capitalism and try to use my privilege to advocate for fellow artists and employees. My work has been generously supported by two McKnight Foundation Choreographic Fellowships, residencies at the National Center for Choreography (Ohio), Maggie Allesee National Center for Choreography (Florida) and several local arts organizations, grants from MRAC, MSAB and Jerome Foundation, a Sage Dance Award and numerous choreographic commissions. www.meganmayer.com
Jamie Ryan-Karels is a mover, bodyworker and mother. She grew up in South Dakota and received her BFA in Dance from the University of Minnesota in 2004. She then danced professionally with Shapiro & Smith Dance, Black Label Movement and Maggie Bergeron & Company. After a major spine surgery, she took a break from dance and studied at the prestigious Boulder College of Massage Therapy. She now has her own bodywork practice, Mammal Bodywork, where she does massage and energy work with both people and animals. More recently, she's been dancing with Slo Dance Company and is now very excited to be working with Megan Mayer.
Sharon Picasso (she/her) is a Minneapolis, Mni Sota Makoce based movement, performance and transdisciplinary creative Artist and Founder/Artistic Director of Picasso Projects and Lupa Studio on the ancestral lands of the Dakota and Anishinaabe. Her work as a freelance performance and dance artist lives parallel to her work as a choreographer since 1995. Sharon's creative and collaborative practice has expanded into design including sound, light and installation. Paramount in Sharon's collaborative process is cultivating an inclusive, respectful and sustaining creative environment where value is placed on the wholeness of an individual. Sharon Picasso studied Theatre and Psychology at the University of Minnesota-Duluth and earned a degree in Dance Performance and Choreography from The Boston Conservatory. Sharon is a recent recipient of a 2022 McKnight Dancer Fellowship. Sharon is grateful to have been consistently performing and collaborating as a freelance dance artist for decades. The relationships cultivated through the moving performing arts have offered her diversity in artistry, growth and renewed energy. She considers her long-time collaborative relationships and community as the greatest rewards of her craft. www.picassoprojects.org
Cederbacke (BERIT AHLGREN/HONEYWORKS) CAST BIOS
Native to St. Paul, MN, Berit Ahlgren trained at Minnesota Dance Theater with Loyce and Lise Houlton, and was a founding company member of TU Dance, performing between the years of 2006—2016. Receiving Metropolitan Regional Art Council's Next Step Grant in 2011, Ahlgren studied the Gaga Movement Language in Tel Aviv, and shortly thereafter moved to Israel to pursue an intensive, yearlong teacher certification. Ahlgren transitioned to New York City in 2014 to obtain her MFA in Dance from NYU/Tisch School of the Arts, developing ties in the community while teaching Gaga at both Gibney and Mark Morris Dance Centers. Returning to Minnesota late 2016, Ahlgren has been working as dance educator, performer, choreographer, and collaborator across the U.S. and abroad, using her relationship with Gaga as a lens to define her artistic process. Ahlgren established the organization HoneyWorks in 2019 to house her creative work, and most notably co-created "Live at the Shed" in 2020 with Helen Hatch (Hatch Dance), an annual, summer, outdoor dance production with a rotating cast of 25+ dancers from the community.
Annika Johansson is a genderqueer dance artist based in Minneapolis, Mni Sota Makoce. As a performer, Annika has worked with Jeffrey Peterson Dance, Maggie Bergeron and Company, Sophia Pimsler, Kristin Howe and Joanna Lees (Alternative Motion Project), Emma Marlar, SLO Dance Company, and Flying Foot Forum. Often working with their collaborator and spouse, Abigail Whitmore, Annika has created dance for both theaters and public spaces. They have presented performative events at Glam Doll Donuts, the University of Minnesota Rec Center pool, Casket Arts Building, and the Minneapolis Sculpture Garden. They also collaborated on works for Red Eye Theater's Works in Progress and for ARENA DANCES' Candy Box Dance Festival in 2021. They hold a BFA in Dance from the University of Minnesota.
Lily Conforti (she/her) is a dance artist from the Twin Cities. She graduated in May 2021 from the University of Minnesota with a BA in dance and physiology. Lily has performed in the works of Kjara Wurst, Gallim Dance, and Carl Flink among other local artists. Along with performing, Lily is an instructor at several local dance studios and the founder/choreographer for Corpus Callosum Dance Project. Lily started the collective in 2019; it formerly performed under the name LCcreations until its name change in October 2022. The group creates mixed media art that combines dance and other artistic genres. Lily is interested in articulation of movement with music, and creating multimedia dance works.
Genevieve Waterbury is an artist based in Minneapolis. Originally from Colorado, she spent her childhood in the mountains and the Boulder Ballet studios before studying dance at Colorado State University. Genevieve then joined Nevada Ballet Theatre in Las Vegas where she collaborated annually with Cirque du Soleil. These years sparked an interest in dance theater prompting her move to New York City. Her dancing highlights in NYC include a Butoh residency at Kaatsbaan, a lead dancing role in RED, a New Musical, dancing and modeling in New York Fashion Week for JAHNKOYxPUMA, and several seasons as a company member with nathantrice/RITUALS. Since moving to Minnesota, Genevieve has performed with Hatch Dance, Honeyworks, Jagged Moves, Ballet Co.Laboratory, Christopher Watson Dance Company, and Sod House Theater. She's had several opportunities to present her choreography as well, including recent premieres for Ballet Co.Laboratory and Christopher Watson Dance Company, and teaches ballet and the Gyrotonic Method around the Twin Cities.
Sarah McCullough (she/her) is a Minneapolis-based movement artist and educator. Originally from Virginia, she attended James Madison University as a Madison Achievement Scholar, and earned her BA in Dance and Mathematics. Since joining Minneapolis' dance community in 2018, she has performed the works of Carl Flink, Mathew Janczewski, Alexandra Bodnarchuk, Berit Ahlgren, Helen Hatch, Marisol Herling, and more. She has toured with Minneapolis based dance companies Black Label Movement and ARENA DANCES to the greater Minnesota area, Florida, and New York. Alongside her performance work, Sarah is an educator in contemporary forms. She has been invited to offer classes at the Limon Twin Cities Intensive, ARENA DANCES' Instinct Summer Intensive, The University of Winchester (UK), North Carolina State University, as well as several high school dance programs throughout the Twin Cities. She is excited to return to the Southern Theater for this year's CANDYBOX Dance Festival!
KAITLYN HAWKINS graduated summa cum laude with a BFA in Dance and a BS in Health & Wellbeing Sciences from the University of Minnesota Twin Cities in 2022. Kaitlyn is a company member with Shapiro & Smith Dance and Christopher Watson Dance Company. She has been a performance artist with Honeyworks, Contempo Physical Dance with McKnight International Choreographer Mário Nascimento, Alexandra Bodnarchuk Dance Projects, Black Label Movement, and the 2022 Live @ the SHED performance directed by Honeyworks and Hatch Dance. In addition to her modern, contemporary, and ballet training, she has had the opportunity to participate in the Limón Dance Company Summer Intensive, Gallim Winter Intensive, and the New York GagaLab. She also co-produced and choreographed "Down to the Bone" with Morgan Cogley, which premiered at The Southern Theater in Minneapolis MN in 2022.
Annie Carlson trained at Center Stage Dance Studio before graduating summa cum laude from Gustavus Adolphus College, earning a Bachelor of Arts degree in Dance and Communication Studies with a concentration in Film and Media Studies. She was heavily involved in the Gustavus Dance Company, performing in the fall, spring, and honors dance concerts as well as at Christmas in Christ Chapel, the Nobel Conference, and three American College Dance Association conferences. Since graduating, Annie has worked with HoneyWorks, Corpus Callosum Dance Project, 8:20 Dance Company, had a self-made dance film presented at Inbox@Artbox, and performed a self-choreographed solo at the HJS Summer Solo Series. A life-long learner and travel enthusiast, Annie has attended the Hofesh Shechter Company International Intensive, SHARE Dance Intensive, b12 Spring, the Henny Jurriëns Studio Summer Intensive, and More Than Movement while always continuing to learn through additional open classes at studios around the world.
Tessa Russ is originally from Milwaukee Wisconsin and has a BFA in Dance and a minor in Business Management from the U of MN Twin Cities. At the U of MN, Tessa performed in the works of Kjara Wurst, Eko Supriyanto, Herbert Johnson III, Andrea Miller of Gallim Dance, Leslie Parker, Pedro Pablo, and BRKFST Dance. She now dances professionally throughout the Twin Cities with Black Label Movement as well as other local choreographers such as Honeyworks, Hatch Dance, and Corpus Callosum Dance Project. Not only is Tessa an avid performer who throws herself at new challenges, she has also transformed her artistry through her choreography, having presented work at the 2022 ACDA North Central Conference. Her work and movement exploration focuses on understanding self and interpersonal relationships and connections to energetic phenomena through physical practice and innate groove.
Jennifer Mack is excited to perform in Cedarbacke by Berit Ahlgren. She recently choreographed for MN Opera's An Anonymous Lover (2022) & Flight (2020), An Opera Theater's Lucretia (2020-2022) & The Consul (2018-19), danced in Honeywork & Hatch Dance's LDV, Offleash Area's Mulier Dierem, & Right Here, Right Now Showcase in Jess Forest's film, and was awarded a Cowles Generating Room Residency (2020). Her previous credits span 25 years in the US & Europe w/ numerous organizations & artists across various genres & mediums. Highlights include: locally w/ Aby Wolf, Alternative Motion Project, Curio Dance, Collide Dance Theater, Continental Ballet, Deborah Thayer, Eclectic Edge Ensemble, Jagged Moves, James Sewell Ballet, Live Action Set, Rhythmically Speaking, & St. Paul City Ballet, internationally w/ Dwight Rhoden, Jodi Melnick, Rosy Simas Dance Project, Szeged National Ballet, & commercially w/ Aveda, Cost Cutters & Sherwin Williams Paint. She graduated Magna Cum Laude from UW-Stevens Point w/ degrees in Dance Performance, Arts Management, & International Studies w/ minors in Art, Biology & Music, where she received a Bukolt Scholarship. She teaches at St. Paul Ballet and Danceworks Performing Arts Center where she is also the Ballet Program Director while residing in Mpls with her fiancé & 9 year old daughter who both greatly inspire her.
---
ARENA DANCES Leadership:
Founder & Artistic Director: Mathew Janczewski
Creative Design Manager: Hunter Batterson
CANDY BOX Assistant: Kaitlyn Hawkins
CANDY BOX Poster Design: Diane Waller
Board Of Directors:
Catherine Dannenbring, Chair
Marisa Epstein
Betsy Maloney Leaf
Deanna Thompson
---
We extend a special thank you to our Donors, Season Sponsors, and Event Donors:
THANK YOU TO OUR GENEROUS SUPPORTERS
Based on Calendar Year. Updated Quarterly – Last Updated April 24, 2023
SUSTAINER ($1000+):
Kathleen & Paul Campbell, Susan Leaf, Heather & Kent Pilakowski, Milo Pinkerton & Virgil Taus, Rick Schaefer, JoAnne Janczewski, Jake & Hope Armour
LEADER ($500-999):

PROMOTER ($250-499):
Beth Fisher and Caroline Glawe, Emily Maltz – Dale Schatzlein and Emily Maltz Fund of The Minneapolis Foundation, Ron Lotz & Randy Hartten, Kerry Keen & Nina Ebbighausen, Ron Lotz, Don Ofstedal & Jerry Lee
SUPPORTER ($100-249):
Alex & Natalia Berglund, Mary Hansmeyer, Roger & Claryce Haug, Rebecca Heist, Jerome & Judith Ingber, Heather Klopchin, Steve & Jenni Norlin Weaver, Kelley Lindquist, Catherine & Jason Malmberg Dannenbring, Holly Schramm, Frank Rhame & Beverly Anne Christie, Sandy Simmons & Kevin Kunz, Joan Bren, Neal Cuthbert & Louise Robinson, Tom Hoch, Betsy Husting, Caryn Miles, Mary Jo Peloquin, Dennis Yelkin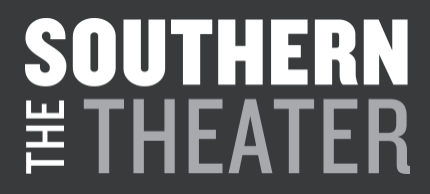 This festival is also made possible with the support of the following: