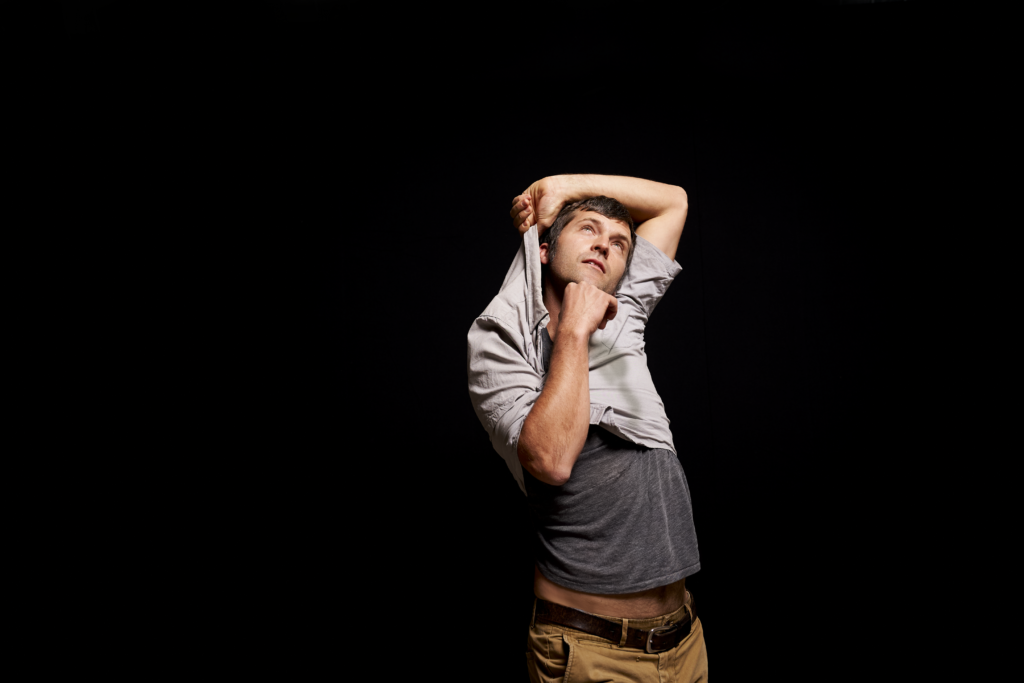 Dustin Haug grew up in southern Minnesota and attended St. Olaf College. Although he was very active in the dance department and spent a good deal of time studying chemistry, he earned a BA in Visual Art in 2000. He moved to Seattle, WA after graduation and began working with KT Niehoff's Lingo Dance Theater in 2002, creating and performing in several evening-length works, including Speak to Me, Relatively Real, and Inhabit. In the summer of 2007, Dustin moved back home to Minnesota.
Dustin joined Mathew Janczewski's ARENA DANCES in 2013 to help create and perform the evening-length work The Main Street Project.  Since then, he has performed several repertory pieces, notably Plastic Language, Picturing that Day, and Run With Me, and new works Hold My Hand and THERMAL.
He has taught dance at Zenon Dance School as well as dance and science at St. Paul Conservatory for Performing Artists since 2008.