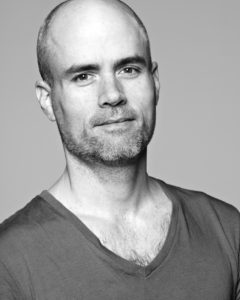 Mathew Janczewski was born and raised in Round Lake, IL, and received his professional training at the University of Minnesota. Mr. Janczewski worked closely with many internationally renowned directors, choreographers and teachers, including: Maria Cheng, Bill T. Jones, Merce Cunningham, Jacek Laminski, Bebe Miller, Mark Morris, Doug Varone, Cathy Young, Shawn McConneloug, Robin Stiehm, Morgan Thorson, Beth Corning and Hijack.
In 1992, he made his professional debut as a company member with JAZZDANCE! by Danny Buraczeski, becoming a lead dancer in the company. In 1997 Mathew joined the acclaimed Shapiro & Smith Dance Co., receiving worldwide acclaim for his evocative physicality and emotive performances with the company.
An award winning choreographer based in Minneapolis, MN. Mathew creates work on his own company, Mathew Janczewski's ARENA DANCES. Collaborating with such prominent dance companies as: Minnesota Dance Theater, Cleveland Repertory Co., aTrek Dance in St. Louis, MO, and Zenon Dance Company. He was awarded the Sage Award for Outstanding Performance (2005), a McKnight Choreographers Fellowship (2005), and cited as one of Dance Magazines "25 to Watch (2008)," and is the recipient of numerous grants through the Minnesota State Arts Board and Metropolitan Regional Arts Council.
While serving as the Artistic Director of Mathew Janczewski's ARENA DANCES, Janczewski has created over thirty dance works, enhanced educational outreach programs, developed commissions with local artists, as well as launching regional, national and international touring.