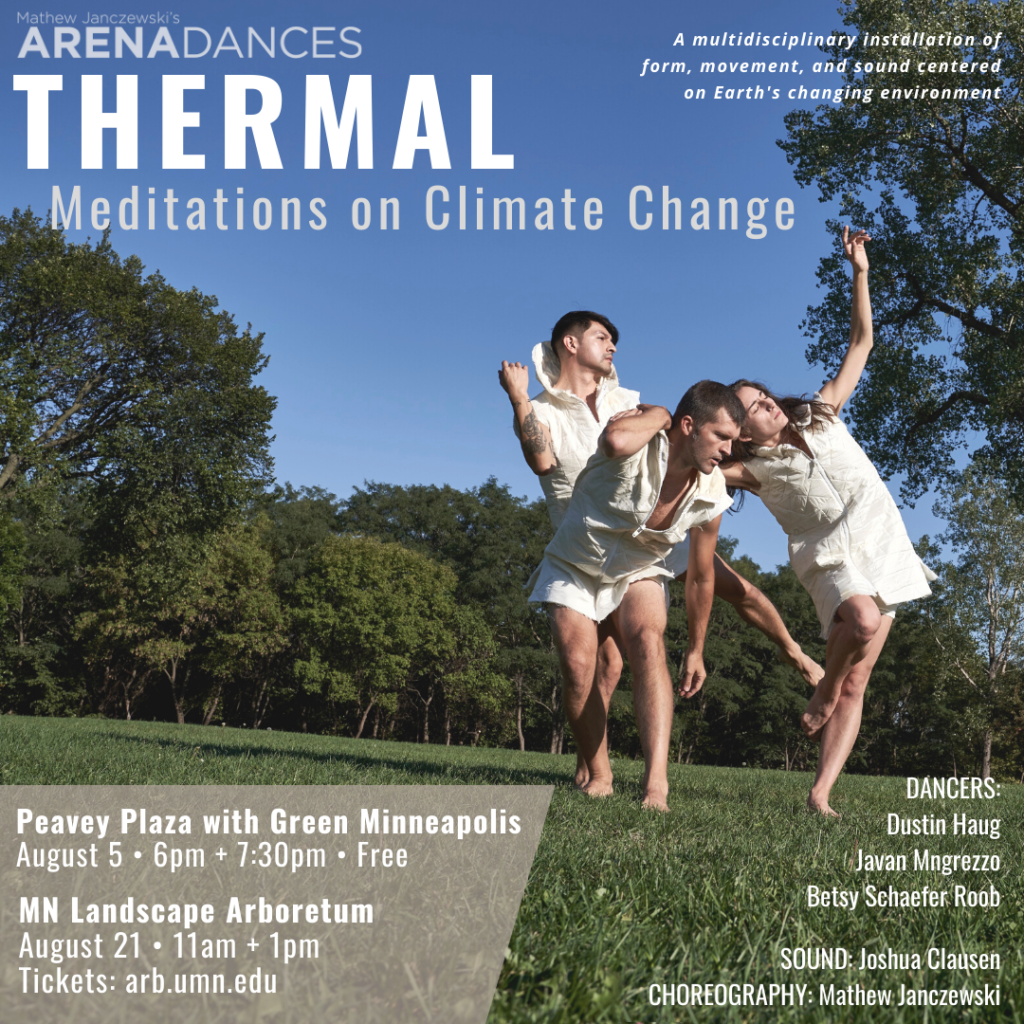 Photo by Armour Photography | Dancers Pictured: Dustin Haug, José A. Luis, & Rachel Clark
THERMAL: Meditations on Climate Change is back for two encore performances this August! Relive the THERMAL experience, now performed in various outdoor locations.
---
THERMAL

at Minnesota Landscape Arboretum
Presented in partnership with the University of Minnesota
Sunday, August 21, 2022 | 11:00am + 1:00pm
Minnesota Landscape Arboretum, 3675 Arboretum Drive, Chaska, MN 55318
S

pecial "Friends of ARENA DANCES" Discount – Save $20!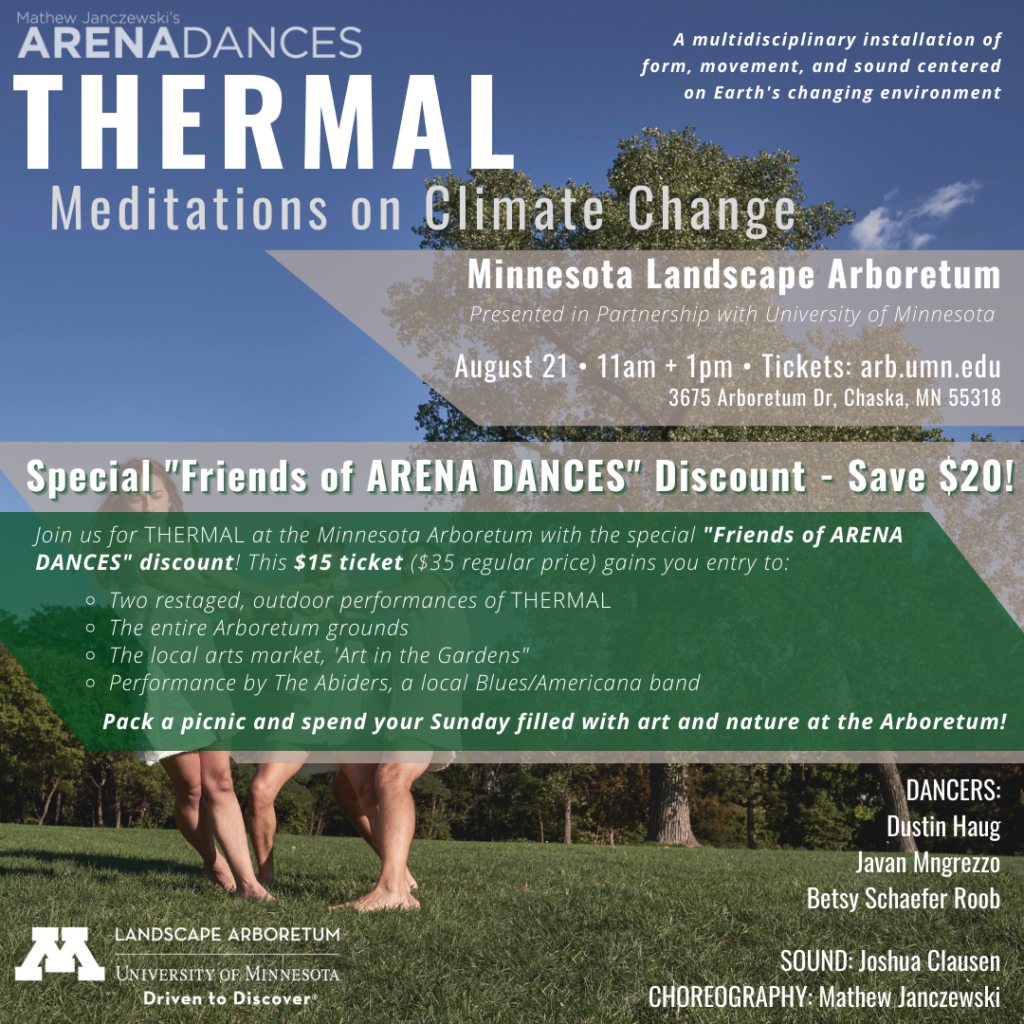 Join us for THERMAL at the Minnesota Landscape Arboretum with the special "Friends of ARENA DANCES" discount! This $15 ticket($35 regular price) not only allows you to experience the two restaged, outdoor performances of ARENA DANCES' critically acclaimed production of THERMAL: Meditations on Climate Change, but it also gains you access to the entire MN Arboretum grounds, the local arts market, "Art in the Gardens", and entry to a show of The Abiders, a local Blues/Americana band. Pack a picnic and spend your Sunday filled with art and nature at the Arboretum!
Click HERE to learn more & get tickets for THERMAL at the MN Landscape Arboretum
---
What is

THERMAL?
THERMAL is a dialogue – through movement, form and sound – centered on Earth's changing environment.
With the effects of climate change here – Thermal invites viewers to slow down and appreciate our natural surroundings while simultaneously delivering a sense of urgency to act and anxiety to what might happen next.
Originally set in the historic Turnblad Mansion at The American Swedish Institute, Kim Heidkamp's sculptural paper artwork sprawls from the ballroom stage across the floor, much like a creature of Norse mythology asleep in the landscape. Scores by composer Joshua Clausen and choreography by Mathew Janczewski of ARENA DANCES activate the work and pull the viewer in.
This interdisciplinary installation is the culmination of a series of in-progress, outdoor showings by ARENA DANCES, with a previous month-long premiere Feb 25-March 19, 2022 at ASI. Outdoor live performances in Summer 2022 will feature a new dynamic trio of dancers Dustin Haug, Javan Mngrezzo, and Betsy Schaefer Roob.
Video by Cully Gallagher