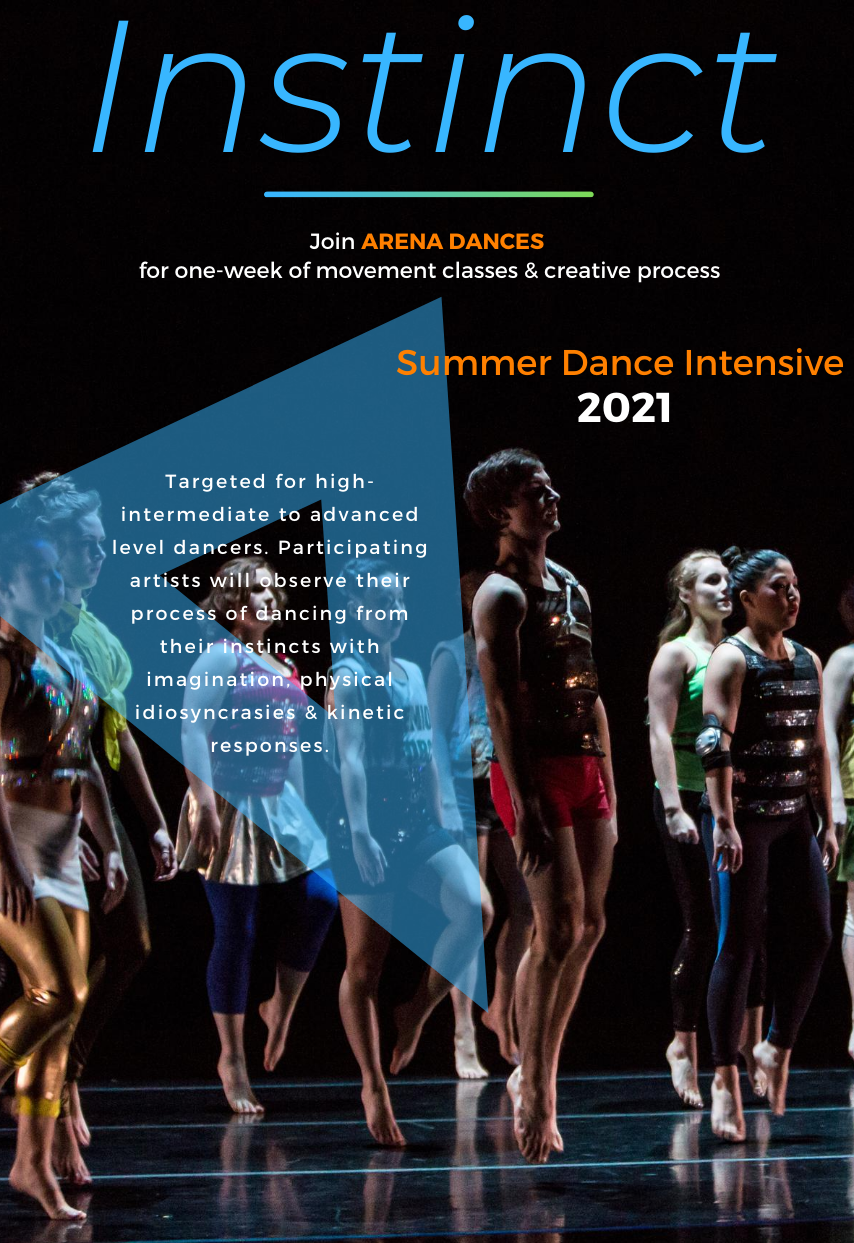 Developed for pre-professional  and professional dancers, our annual Summer Intensive taps into your creative potential through technique and the creation of a new dance through improvisation and composition.
The Intensive provides a supportive community and a "no-judgement" atmosphere, riding on Mathew Janczewski's "fake it 'til you make it" motto of encouragement. We will strip away preconceived notions of what you are supposed to be as a dancer and getting to the core of who are you as a mover in your own body and in the work of an ensemble. We will observe the students' process of dancing from their instincts with imagination, physical idiosyncrasies and kinetic response. All of us possess unique qualities as artists, and learning to embrace those traits pushes us to new discoveries.
Students will participate in a daily technique class and choreography development rehearsal, ending with a public showing of the work created. Students will receive a professional video of their final performance for use in reels. Summer Intensive students are also considered for apprenticeships with ARENA DANCES.
Check back next year for info on dates, location and deadlines!