Weekly Class Series Geared at Fostering Professionals' Artistic Voice and Technical Talent. Train with Fellow Professionals in a Range of Contemporary Dance Aesthetics.
dance class dance class dance class dance class open class open cl

Classes return starting August 3rd
Tuesdays 9:30-11:00AM at The Arena –
Studio 308 at the Calhoun Building, 711 W. Lake Street just off Lyn-Lake intersection (free street parking)
NEW! Pre-class Pilates Mat
Tuesdays 9:00-9:30AM at The Arena
Wake up your core and tune into your alignment for class by taking Pilates Mat before Moving Practice!
Sign up for class by choosing an option below!
10-Class Flex Card – $160 (1-year expiration from date of purchase)
Moving Practice Drop-In – $17
Pilates Drop-In – $10
Combo Drop-In (Moving Practice + Pilates) – $25
Note: If you are not redirected to a cart (and instead, directed to PayPal homepage, please reach out to Kelli at mdarenadances@gmail.com)

About Our Teachers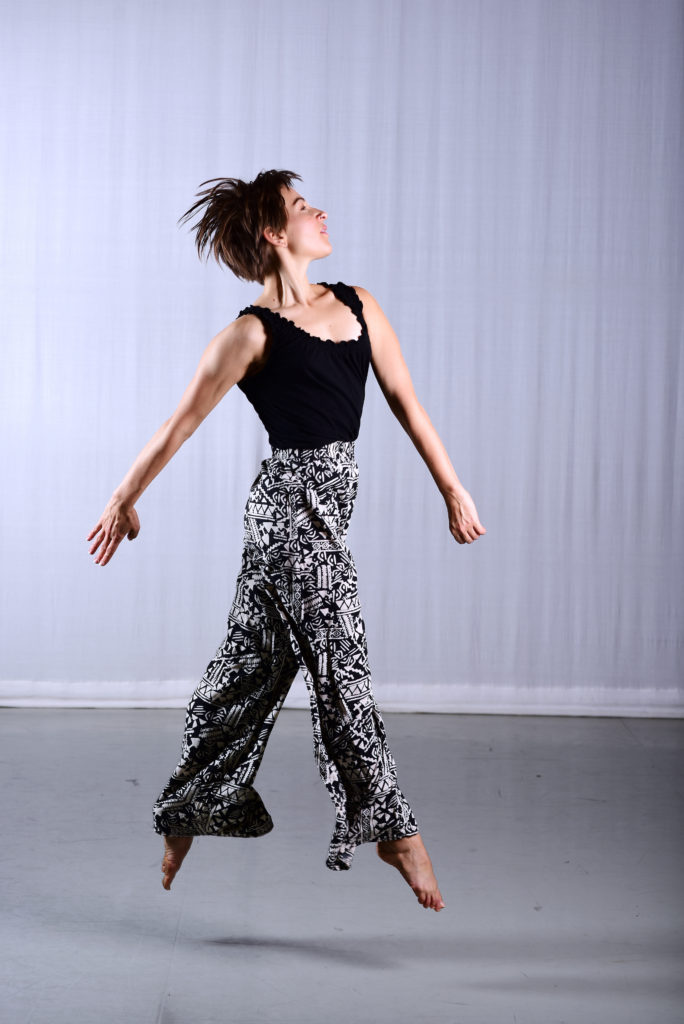 Non Edwards – leading Moving Practice
Non Edwards is a dancer, choreographer, and GYROKINESIS® Method Trainer, living and working in Minneapolis/St. Paul since 2009. Non dances to explore the transmission of somatic experience between performer and audience, and as a skin for the audience to project onto. Her choreography values process and the agency of the performer, often investigating the intersection of live and video dance.
She has danced in DIY and non-art spaces as well as the Seattle Art Fair, Walker Art Center, and the Twin Cities' Fitzgerald, McGuire, and Goodale Theaters; in Massachusetts at Jacob's Pillow; and in Hawai'i at the Maui Arts & Cultural Center. She has created original roles for compositions by HIJACK, Mathew Janczewski, Valerie Oliveiro, Kerry Parker, Deborah Jinza Thayer, Morgan Thorson, and Laurie Van Wieren. Non was a 2020 McKnight Dancer Fellow.
Dive into the wide world of eclectic contemporary performance and a multitude of ways to develop your technique! We will explore alignment principles, with hands-on cueing offered for those interested in engaging in touch. Phrasework and guided imagery-based improvisation provide opportunities to integrate information. Class will incorporate Non's study of restorative exercise, the GYROKINESIS® Method, and Skinner Releasing and Topf Techniques.
Photo by V. Paul Virtucio
Amy Jones – leading Pilates Mat
Amy teaches pilates for ages 7-90 and addresses goals ranging from improved athletic performance to pain-free sitting, standing and walking. She is certified through Kelly Kane in NYC and has taught in physical therapy settings, gyms, schools and studios. Her dance-specific teaching experience includes classes for Peridance Capezio Center, Breaking Boundaries, Jam Hops Dance and Gymnastics and the Holy Angels Dance Team. She is also a teacher-trainer for Cirque-It Fitness and bungee fitness. As a dancer, Amy has performed for Alternative Motion Project, Rhythmically Speaking, Morgan Thorson, Noemie LaFrance, Stuart Pimsler, St. Paul City Ballet, Cirque du Soleil's 25th anniversary and a digital billboard in Times Square.
Pilates mat class includes work on breath, centering, body awareness, alignment, core stability, strength and mobility. The class aims to build balance and prepare the body and mind for efficient movement and everyday tasks.
Photo by Michael Bonacci