Weekly Class Series Geared at Fostering Professionals' Artistic Voice and Technical Talent. Train with Fellow Professionals in a Range of Contemporary Dance Aesthetics.
dance class dance class dance class dance class open class open class

All classes are held Tuesdays 9:30-11:30AM at Saint Paul Ballet (655 Fairview Ave N, St. Paul, MN 55104)

June's Classes will be led by the incredible Laura Selle Virtucio
Learn more about her below!
Sign up for class by choosing an option below!
Session Packages –
Winter/Spring $160 ($10/class. 16 weeks)
Summer $140 ($10/class. 14 weeks)
Note: This type of package is paid in two installments. Click to pay the first installment below. You will receive up to two credits ($10 per credit) towards your second installment for classes missed during the first half of the session.
If you are joining us after the start of a session and would like to sign up for classes at this rate, please reach out to Kelli at mdarenadances@gmail.com for a prorated price.
5-Class Package – $60 ($12/class)
Note: Passes do not expire and can be used for any month's classes.
Drop-In – $15
Note: This Drop-In purchase must be used at the most upcoming class. If you plan to take a class during a future week, please make that Drop-In purchase during that week, prior to class.
About This Month's Teacher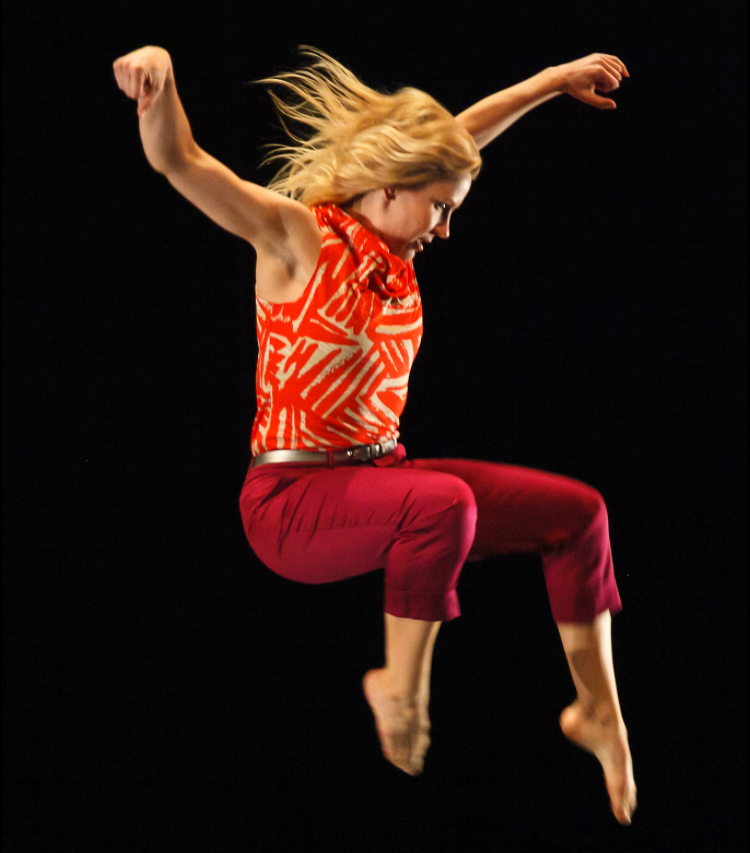 Laura Selle Virtucio – leading classes 6/8, 6/15, 6/22, 6/29
Laura Selle Virtucio has balanced a vibrant career the Twin Cities dance community for over 20 years. She celebrates the wealth of artists she has learned from and worked with including her long connection with Shapiro & Smith Dance where she serves as Performer/Artistic Associate and restages company repertory; and her continued work with Chris Schlichting since 2012, gracing stages across the nation. In the past, she performed with Stuart Pimsler Dance and Theater, Zenon Dance Company and Black Label Movement and has recently embarked on project based work with April Sellers Dance Collective and Mathew Janczewski. Laura holds a BFA in Dance from the University of MN, a 2007 McKnight Fellowship for Dancers and a MN Sage Award for Best Performer. In addition, she is a teaching specialist at the St. Paul Conservatory for the Performing Arts and the University of Minnesota.
Modern/Contemporary Movement Class with Laura Selle Virtucio will lean into joy, flow, and dynamic disruption. Classes will utilize set patterns and improvisational strategies to prepare for the embodiment of culminating phrase work.
Photo by Bill Cameron