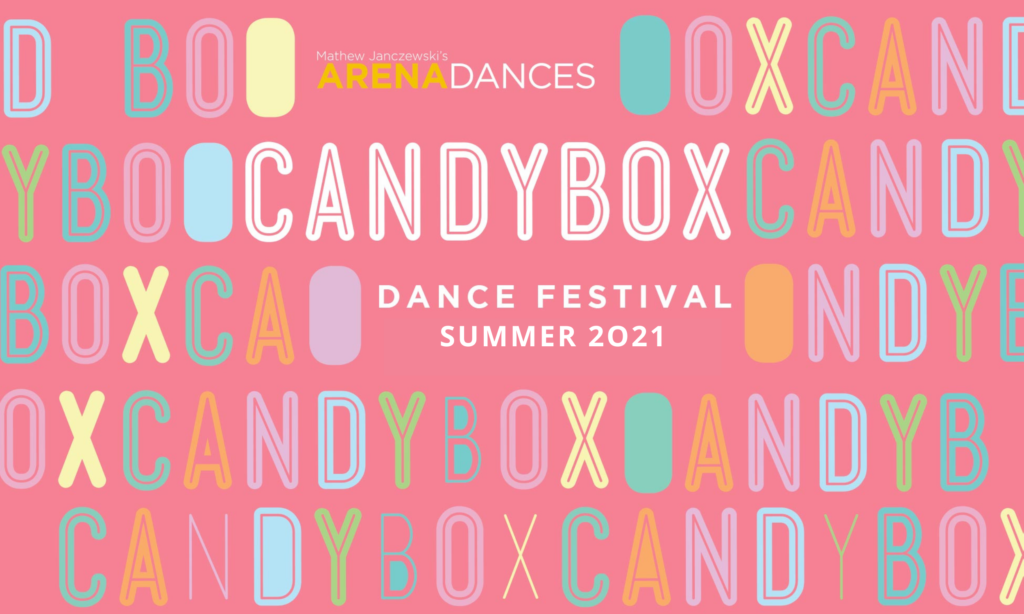 New poster coming soon for the Summer 201 festival!

CANDY BOX, presented by Mathew Janczewski's ARENA DANCES is an annual, eclectic gathering of performances, masterclasses and work-in-progress showings. This year's festival features a range in levels of experiences, aesthetics and choreographic voices to offer a diverse array of treats!
"Establishing a career in dance can be challenging and isolating. That's why coming together every year like this is so crucial; it creates the learning opportunities and personal connections people need in order to realize their full artistic potential. And by extending the support of the dance community to the next generation of talented makers, we help keep the scene vital and strong." – Mathew Janczewski
CANDY BOX
Coming to an outdoor venue Summer 2021!
Check back shortly for announcements on all the artists involved in this year's dynamic festival!
____________________________________________
FESTIVAL OVERVIEW
FEATURED Performances
Performances/Showtimes –
Thursday – Saturday, everyday at 7:30PM + 2PM on Saturday
HAPPY HOUR Performances 5:30 – 6:30pm
Works-in-progress showings Monday through Friday
$25 Five-Show Package / $12 per show
MASTERCLASS 4:00pm – 5:15pm
Monday through Friday
$20 Five-Class Package / $10 per class
This annual festival has been made possible with the support of the following –