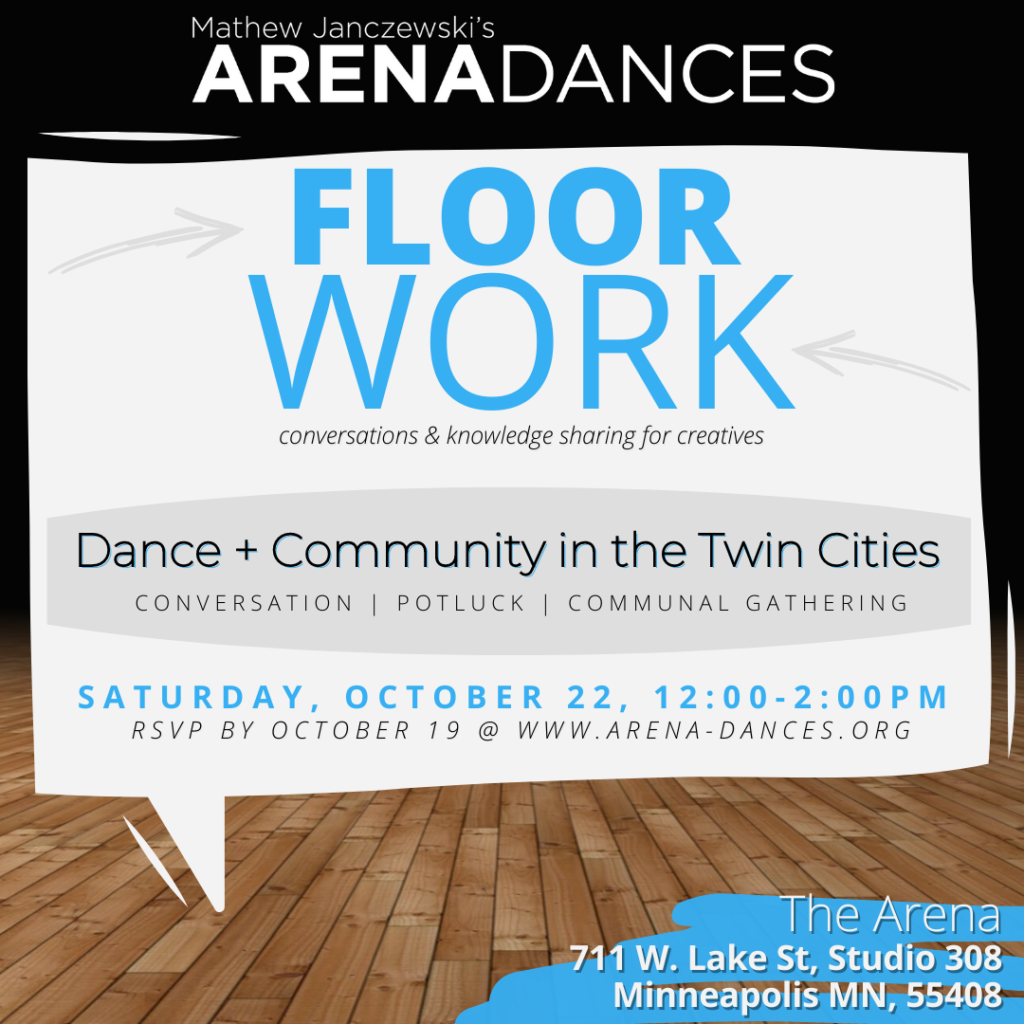 Join Mathew Janczewski, ARENA DANCES' Founder + Artistic Director, for a communal conversation and shared meal on the culture and climate of dance today in the Twin Cities.
Saturday, October 22, 12:00-2:00pm
RSVP by Wednesday, October 19 on Google Forms HERE
The Arena, 711 W. Lake St, Studio 308, Minneapolis, MN 55408
Floorwork was developed by Mathew Janczewski & ARENA DANCES to hold conversations & knowledge sharing spaces for creatives.
The 8th Floorwork will focus on Dance + Community in the Twin Cities. We will ask these questions together:
How do we "show up" for one another within the dance community?
What needs to change in the Twin Cities presently to support a dedicated career in dance?
What does the landscape of being a dance artist in the Twin Cities look like today?
Conversation will be held over a communal meal – bring your own dish to share in our potluck!
ARENA DANCES will supply beverages, plates, napkins and utensils.
Please email Mathew Janczewski at arenadances@gmail.com with any questions.