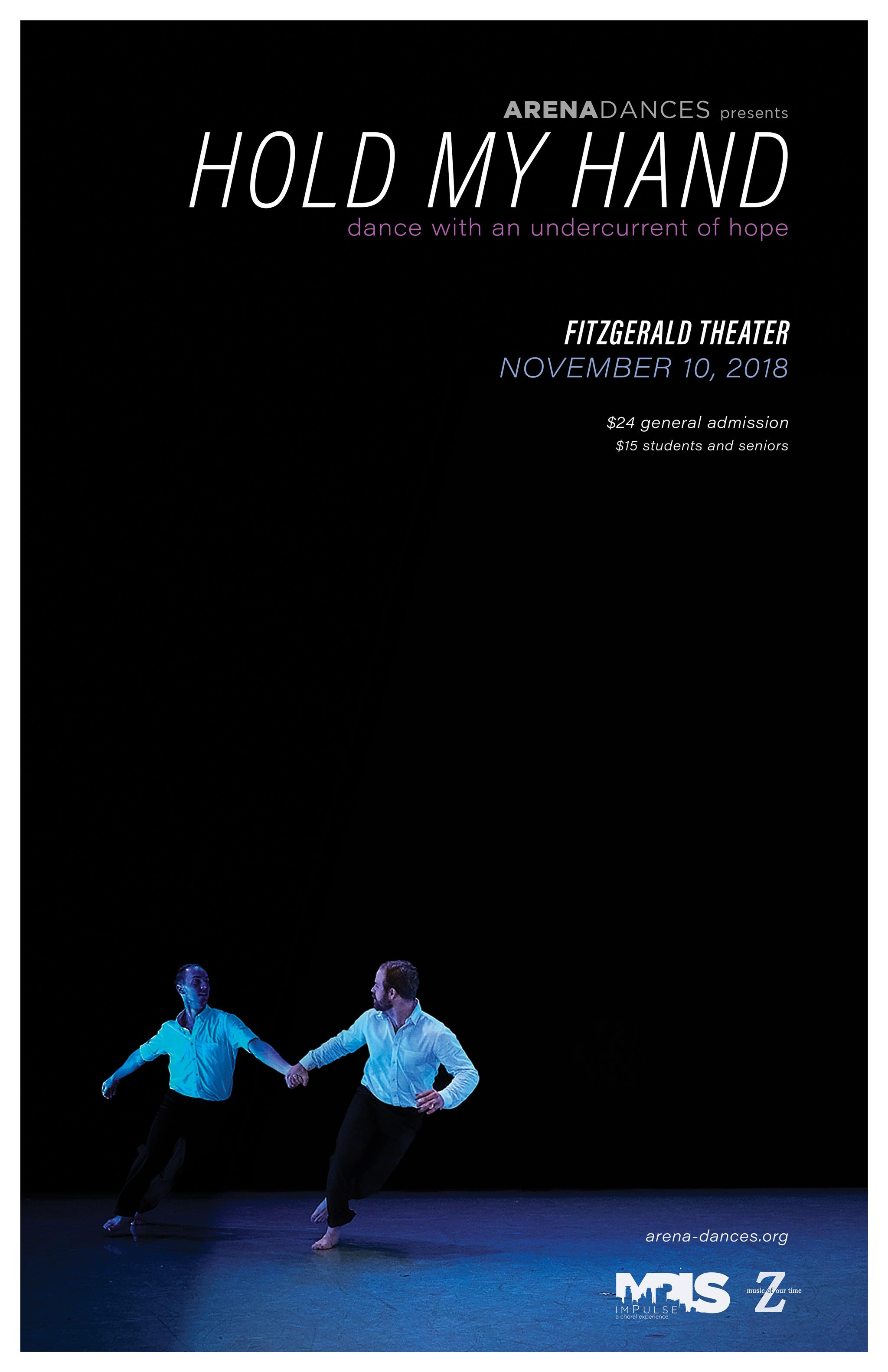 ARENA DANCES kicks off its 23rd season with a politically
charged performance at The Fitzgerald Theater
Mathew Janczewski brings his rich and viscerally honest choreographic voice to the Fitzgerald stage with a politically poignant repertoire. The company will premier two new dances: the first, hold my hand, a meditation on the impact of gun violence*, performed aside MPLS (imPulse) Choir and Zeitgeist new music quartet's live rendition of Joshua Clausen's "Requiem" featuring Carrie Shaw; and the second, a climatic performance set to the music of Nils Frahm. The evening also includes the lush men's quartet Run With Me and Threshold, a women's sextet urging us to push past the trappings of inequality. Through the entire performance runs an undercurrent of hope and a sense that society is on the brink of learning the difficult lessons of the past.
Click the show poster to learn more!