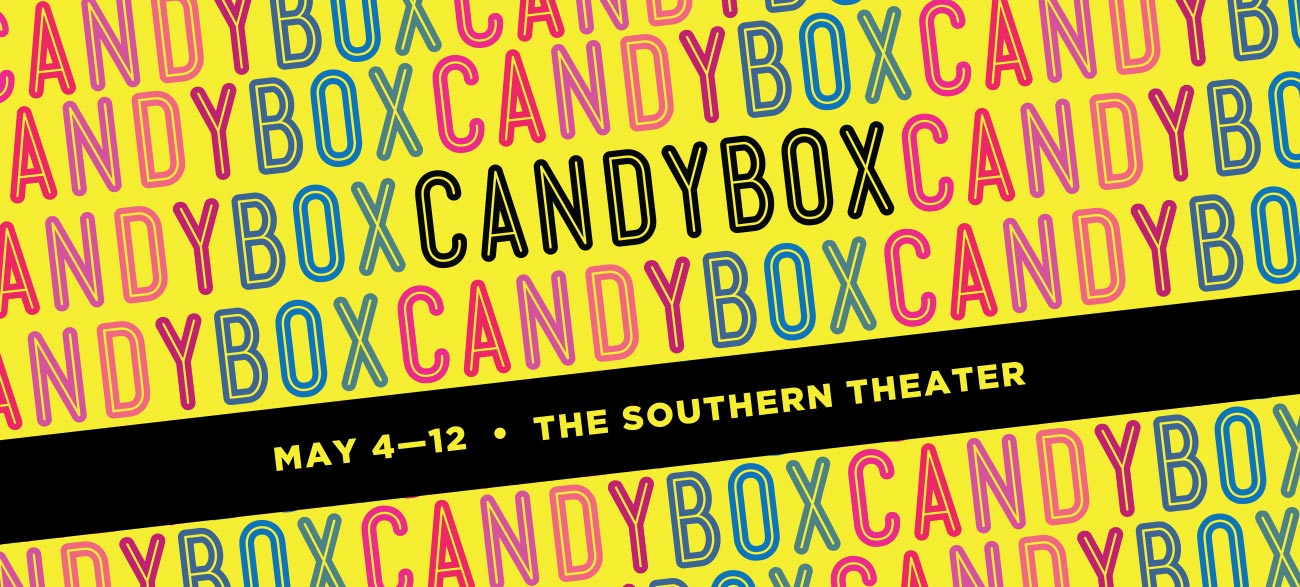 Mathew Janczewski's ARENA DANCES presents the second annual Candy Box Dance Festival, an eclectic collection of performances, workshops, and public showings that will take place May 4 – May 12, 2018 at the Southern Theater in Minneapolis.
_________________________________________
SEE: innovate contemporary performance from mid-career and emerging artists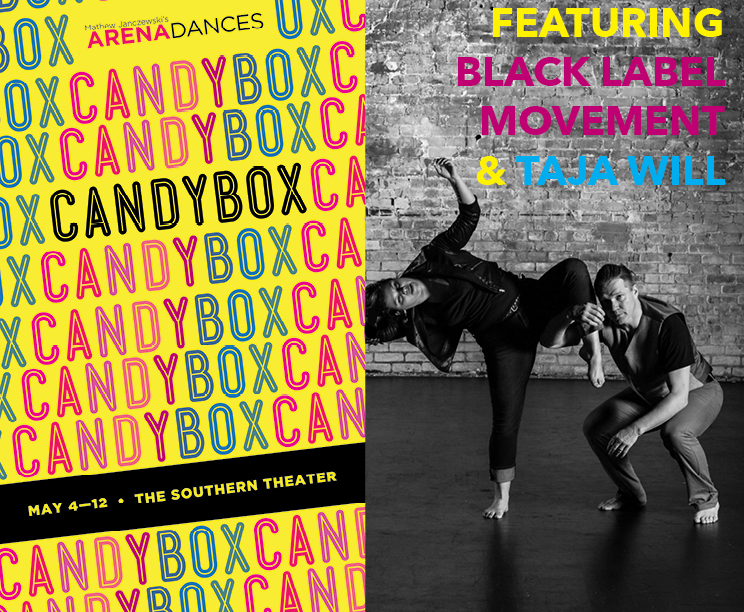 Featured Artist Program – Works by Black Label Movement and Taja Will
Schedule:
Fri, 5/4 @ 7:30pm
Sat, 5/5 @ 7:30pm
Tues, 5/8 @ 7:30pm – PAY AS ABLE
Thur, 5/10 @ 7:30pm
Fri, 5/11 @ 7:30pm
Sat, 5/12 @ 2pm – PAY AS ABLE and ASL
Sat, 5/12 @ 7:30pm


TICKETS HERE
_________________________________________
Led by two-time McKnight Foundation Choreography Fellow Carl Flink, Black Label Movement is one of the Twin Cities leading and most innovative contemporary dance companies. Known not only for its sophisticated approach to dance making, but for its pioneering work creating embodied TED Talks, such as A Modest Proposal: Dance v. Powerpoint, and unique collaborations with unusual partners like scientists and horses handlers, BLM is excited to be presenting work at the second Candy Box Dance Festival.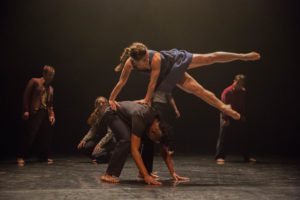 _________________________________________
Choreographer Taja Will is a queer, Latina artist. Her body of work includes multi-dimensional contemporary performance and holistic therapy. These two parallel worlds come together in her artistic work through modalities of somatic movement and structured improvisation. Will's aesthetic is one of spontaneity, bold choice making, sonic and kinetic partnership and the ability to move in relationship to risk and intimacy.  Her practice and performance works are deeply rooted in exploring a visceral connection to current socio-cultural realities.
Will's work has been presented throughout the Twin Cities and across the United States, including local performances at the Walker Art Center Choreographer's Evening, the Red Eye Theater's New Works 4 Weeks, the Radical Recess series and Right Here Showcase.  Additionally, Will maintains a private healing practice blending modalities of healing justice work with developmental psychotherapy and somatic bodywork.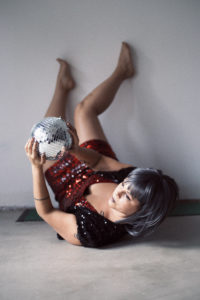 _________________________________________
Happy Hour Showings – a series of works-in-progress showings by artists, including time for audience feedback.
All Happy Hour Showings are a suggested donation of $10, at the door only. 100% of donations go directly to the artist(s) showing work.
Schedule:
Tues, 5/8 @ 5:30pm – Daara Dance Company
Wed, 5/9 @ 5:30pm – HATCH Dance
Thu, 5/10 @ 5:30pm – faux pas: Julie Marie Muskat & Betsy Schaefer Roob
Fri, 5/11 @ 5:30pm – Alexandra Bodnarchuk
 _________________________________________
Daara Dance Company was founded by Michel Kouakou, is a choreographer and dancer from the Ivory Coast.  Michel received his MFA in Dance from Hollins University.  He is the recipient of the Vilcek Prize for Creative Promise in Dance (2012), a Jerome Foundation Fellowship for research in dance (2012), winner of a New York Foundation of the Arts Artist Fellowship (2008), and winner of the U.S. Japan Fellowship (2008) to conduct six months of research in Tokyo and Kyoto. In 2008 he was nominated for the Rolex Mentor and Protégé Arts Initiative and in 2010 and was a finalist in The A.W.A.R.D. Show in New York City and Los Angeles. Kouakou moved to New York in 2004 and subsequently to Los Angeles, where he lectured at UCLA beginning in 2009.  He and his company maintain an active touring and teaching schedule across the globe and continues to pursues his long-term goal of building an "artistic bridge" between his origins in the Ivory Coast and the US. Kouakou relocated his company  to Minneapolis, Minnesota and taken on new membership due to his new position at the University of Minnesota where he teaches as an Assistant Professor in Dance at the Barbara Darker Center for Dance. This past November, Daara Dance Company premiered the work Journey to Dust at DansArt Bielefeld in Germany with future performances to be held both locally at the Southern Theater and at internationally.
 _________________________________________
HATCH Dance, based in Minneapolis, presents the choreography of Helen Hatch. Since 2011, Helen has been producing shows independently under various monikers. HATCH DANCE seeks to serve as the home for these works.
Helen Hatch is an independent dancer and choreographer based in Minneapolis. A Minnesota native, Helen graduated Cum Laude from the Ailey/Fordham BFA program. In 2011, her choreography was selected to be a part of the Jacob's Pillow Inside/Out Festival. In 2012, after relocating back to Minneapolis, Minnesota Monthly selected Ms. Hatch as one of two dancers in their  "10 Artists to Watch". From 2011-2017, Helen was a member of Minnesota Dance Theatre, performing a diverse repertory in addition to continuing to create her own work. In the summer of 2014, Ms. Hatch self produced an evening of work as part of the Minnesota Fringe Festival. In 2015 and 2016, Helen was commissioned by Minnesota Dance Theatre to create new work on the company.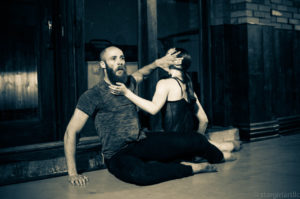 _________________________________________
faux pas: Julie Marie Muskat and Betsy Schaefer Roob are two Minnesota-based collaborators seeking fresh movement vocabulary to explore topics of time, history, nature and human experience. Utilizing their classical and contemporary training and their diverse life experience, they attempt to navigate the messiness of human culture and the complexities of femininity.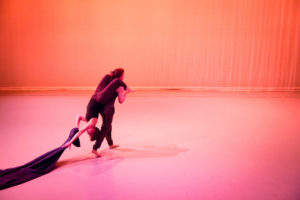 _________________________________________
Alexandra Bodnarchuk is a Minneapolis based dance artist who hails from Pittsburgh, PA. Through a tactile engagement of skin, muscle, and bone, she explores the physicality of human touch as a means of communication, from performer to audience. Her work is conceptually driven, examining the social/political climates and constructs she grew up understanding as truth, and its affects on her present community. This is grounded in questioning the abuse, exploitation and oppression of the dancing body.
Alexandra has self produced two full length shows and several smaller works. She frequently works with sound designer Brandon Musser; their most recent project is 3LayerKake. Recently she was commissioned by Threads Dance Project to create Why We Have Mountains for Tapestries 3.0 (2018). She has been presented multiple times in venues throughout Minneapolis, Pittsburgh and New York City, as well as in Durham NC, Athens OH and Columbus OH. Her work has been supported by the Kelly Strayhorn Theater, Children's Museum of Pittsburgh, Dollar Bank Three Rivers Arts Festival, Greater Pittsburgh Arts Council, Mary Lipple Memorial Fund, Zenon Dance Zone, and Threads Dance Project. Alexandra currently moves with Black Label Movement and Ethnic Dance Theater.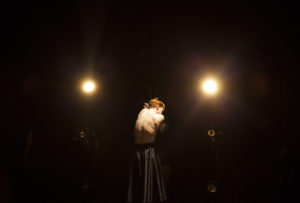 _________________________________________
INTERACT: engage with the performers & dance community

Opening Weekend Party: Join us Saturday, 5/5 for a party and open Contact Improv jam with live music by band City Counselor!
Featured Artist Performance at 7:30p, / Party and Jam immediately after (~9:00pm)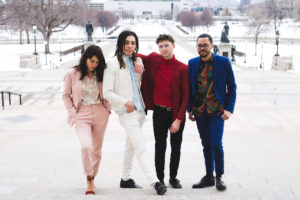 Panel Discussion: Monday, 5/7, from 6-7:30pm, join the Featured Artists and dance community members for a Q&A about dance, art, process, and the work they're showing at the Candy Box Dance Festival. The discussion will be led by Arwen Wilder of HIJACK.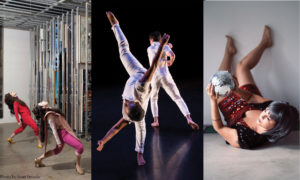 _________________________________________

DANCE: take Master Classes with Candy Box Artists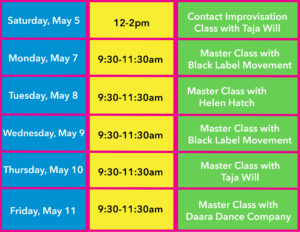 All classes are held at the Southern Theater; all classes are a sliding scale ($5-$15) at the door only