Darrius Strong is a Twin Cities based choreographer, dancer, and educator whose creative work has been chosen for the Walker Art Centers, Choreographers Evening, and Rhythmically Speaking. He was featured in the 2015 New Griots Festival as well as an American Standard Bill Board advertisement in NYC Time Square in 2016. He was also a 2017 Momentum New Works recipient. Strong has created works for Threads Dance Project, Flying Foot Forum, Alternative Motion Projects, and most recently was commissioned to create a new work for James Sewell Ballet.
Strong developed his own dance company STRONGmovement in 2015. He is also a faculty at St. Paul Conservatory Performing Arts High School, TU Dance Center, and Eleve Performing Arts Center where he focuses on teaching young dancers how to connect their identity to movement. Strong is also a company member of Stuart Pimsler Dance & Theater.  www.strong-movement.com.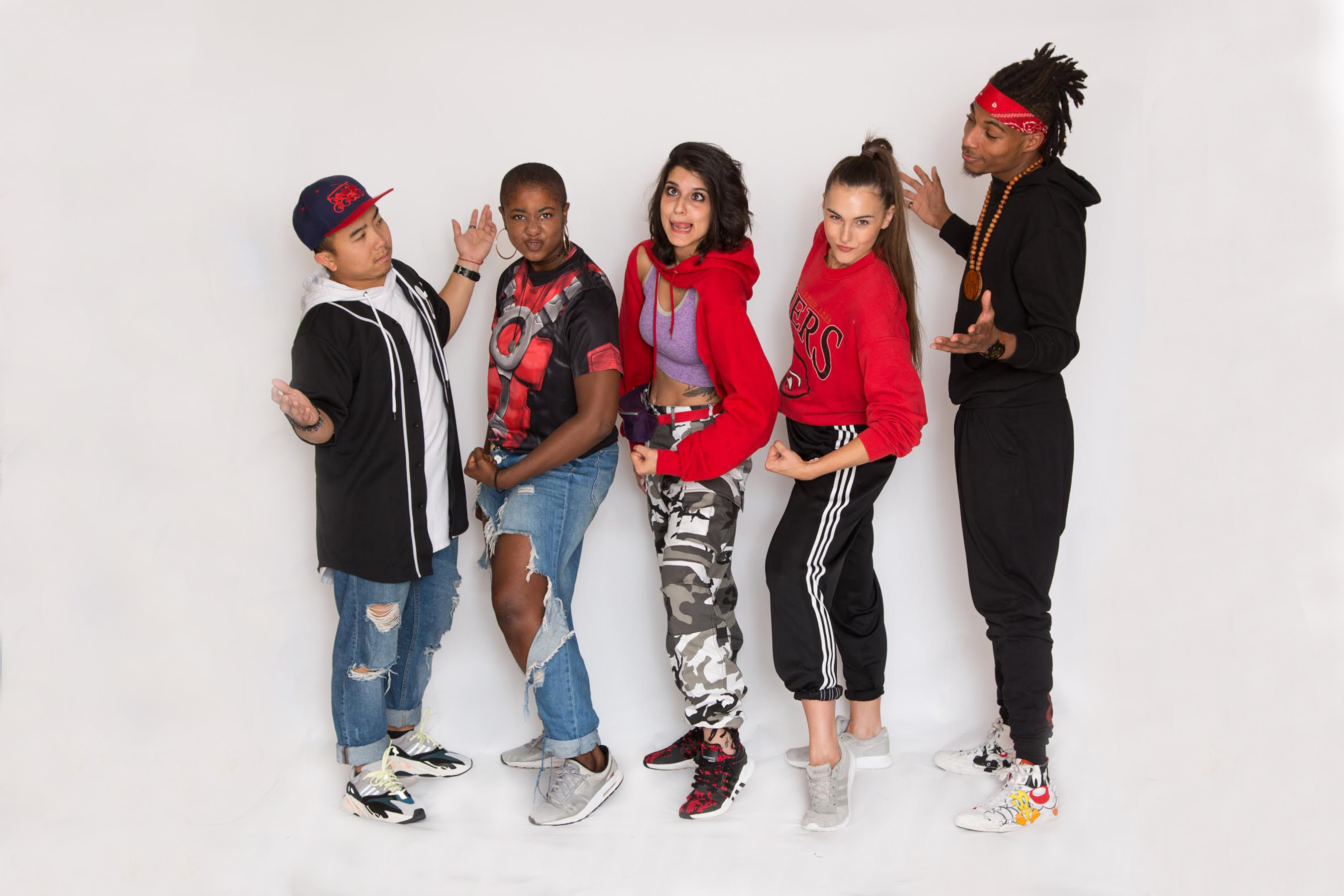 Catch STRONGmovement at the Festival!
MASTERCLASS – Monday, April 29th. 9:30-11:30AM
PRE-SHOW DISCUSSION – Thursday, May 2nd. 6:30-7:30PM
PERFORMANCES:
Thursday, May 2nd. 7:30PM
Friday, May 3rd. 7:30PM
Saturday, May 4th. 2PM AND 7:30PM
Performing Works:
Authentic Minds
Choreographer: Darrius Strong
Dancers: Cheng 'Technica' Xiong, Kesley Hanstad, Gabby 'the baddie' Abram, Rose Holliday, Darrius Strong
Sound: Stefon 'Bionik' Taylor (Spoken Word: Prentice Powell, Vocals: Darrius Strong)
Costume: Aram Ghomi
Numb
Choreographer: Darrius Strong
Dancers: Kelsey Hanstad & Gabby 'the baddie' Abram
Sound: Peter Broderick & Machinefabriek
Costume: Aram Ghomi
Dancer – CHENG XIONG:
Cheng Xiong is a young professional dancer that grew up on the East side of St. Paul, Minnesota who started off as a street dancer. Xiong received his Bachelor's of Art in Dance at the University of Minnesota Twin Cities in 2014. He is currently a company member with Black Label Movement, STRONGmovement and BRKFST Dance Company. Xiong is also Breakdance instructor for East Side Arts Council and Cypher Side.
Dancer – ROSE HOLLIDAY:
Rosie's been passionate about dance for as long as she can remember, but it took her until she was 15 years-old to actually set foot in a dance class, which happened to be an introduction to ballroom dance. That was the start of a years-long career in competitive DanceSport. Rosie's main competition styles were American Rhythm and International Latin under her primary coaches: Dustin Donelan, Eric Michele Hudson, and Golden Parker.  She has competed across the country in both the amateur and professional categories as well as placing third in the 2012 U.S. National Championships for Silver American Rhythm.  Holliday traveled to Prague in 2013 where she lived and trained for 5 months in International Latin.  In 2015, she returned to the Czech Republic to teach for 3 months. Since then, she has broadened her dance style to include Modern and Hip hop.  Holliday's Hip hop training began in 2016 with Darrius Strong. Since then she has joined STRONGmovement as an apprentice. Rosie currently teaches at Fallout.
Dancer – KELSEY HANSTAD:
Kelsey Charlotte is a choreographer and mover based in Minneapolis. she graduated with a BA in Dance from Gustavus Adolphus College. During her time at Gustavus her work was recognized by The American College Dance Festival in 2012 for her solo choreography as well as performing in the 2014 Gala concert. Kelsey attended Accademia del' Arte in Arezzo, Italia in 2013 where she studied under Giorgio Rossi, Rita Petrone, Ashai Lombardo, Mark Allen and other artists in Italy and Germany. She is now an undergraduate recruiter for the dance program. Other notable work has included Stephen Koplowitz, D.I.G. (Dancers Investigation Group) Sacramento, CA, SEVEN DANCE which she Co-founded in 2014. Her teaching background includes Creo Arts and Dance Conservatory, Stage Left Dance Company, Northland School of Dance, Genesis Dance Company, Zenon Youth Program, Prairie School of Dance and recently Ashland Productions. Kelsey has received several accolades for her inventive choreography. She currently dances for Christopher Watson Dance Company and STRONGmovement. This is Kelsey's fourth year with STRONGmovement. 
Dancer – GABBY ABRAM:
Gabrielle Abram is a Gary, Indiana native. She received her training at Perpich Center for Arts and Education as well as TU Dance Center. Gabrielle has performed and worked with Choreographers such as Mathew Janczewski, Vanessa Voskuil, Orlando Hunter and Marciano Silva Dos Santos on stages such as The O'Shaughnessy Theatre, The Southern Theater and The Cowles Performing Arts Center. Gabrielle is a core company member of STRONGmovement lead by Darrius Strong. She also Co-produced her first show at the Lab Theater titled "Listen." In 2018.