Taryn Griggs and Chris Yon create original dance works that are deadpan slapstick, understated melodrama, autobiographical science fiction, cubist vaudeville, asymmetrically consonant explorations of magic and virtuosity in everyday movement. They met at the Bessie Schönberg Artist Residency at The Yard in 2002 and have been working together ever since. They were participants in the dance communities of New York City, Minneapolis, and Iowa City, before moving to Winston-Salem. Chris and Taryn's choreographies have been presented across the US, Canada, Ireland, and France. They are excited to return to Minneapolis as part of Arena's Candy Box Festival. During their years in the Twin Cities they were both McKnight Fellows, co-curators of Choreographer's Evening at the Walker Art Center and their work was presented at The Southern, Red Eye Theater's Isolated Acts, Jaime Carrera's Outlet Performance Festival, 9×22 at the Bryant Lake Bowl and as part of the Walker Art Center's Momentum: New Dance Works. Recent commissions include new works for the North Carolina Dance Festival (2017, 2018) and the American Dance Festival (2015, 2020). In Winston-Salem they receive residency/workshop and presentation support through their ongoing project, Interstitial: A site specific dance during the changeovers between art exhibits at the Southeastern Center for Contemporary Art. They teach and make things at University of North Carolina School of the Arts, Appalachian State University and Wake Forest University.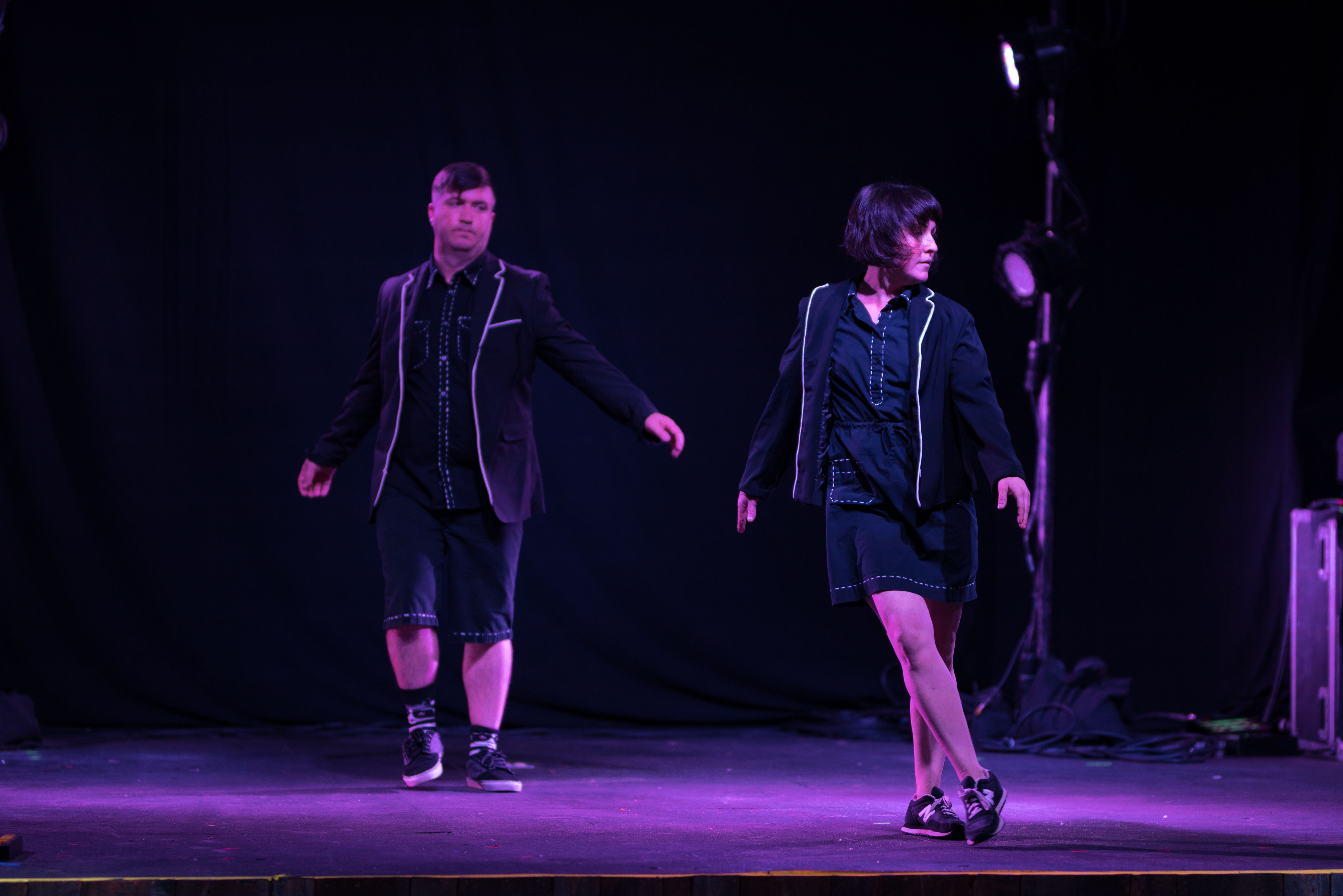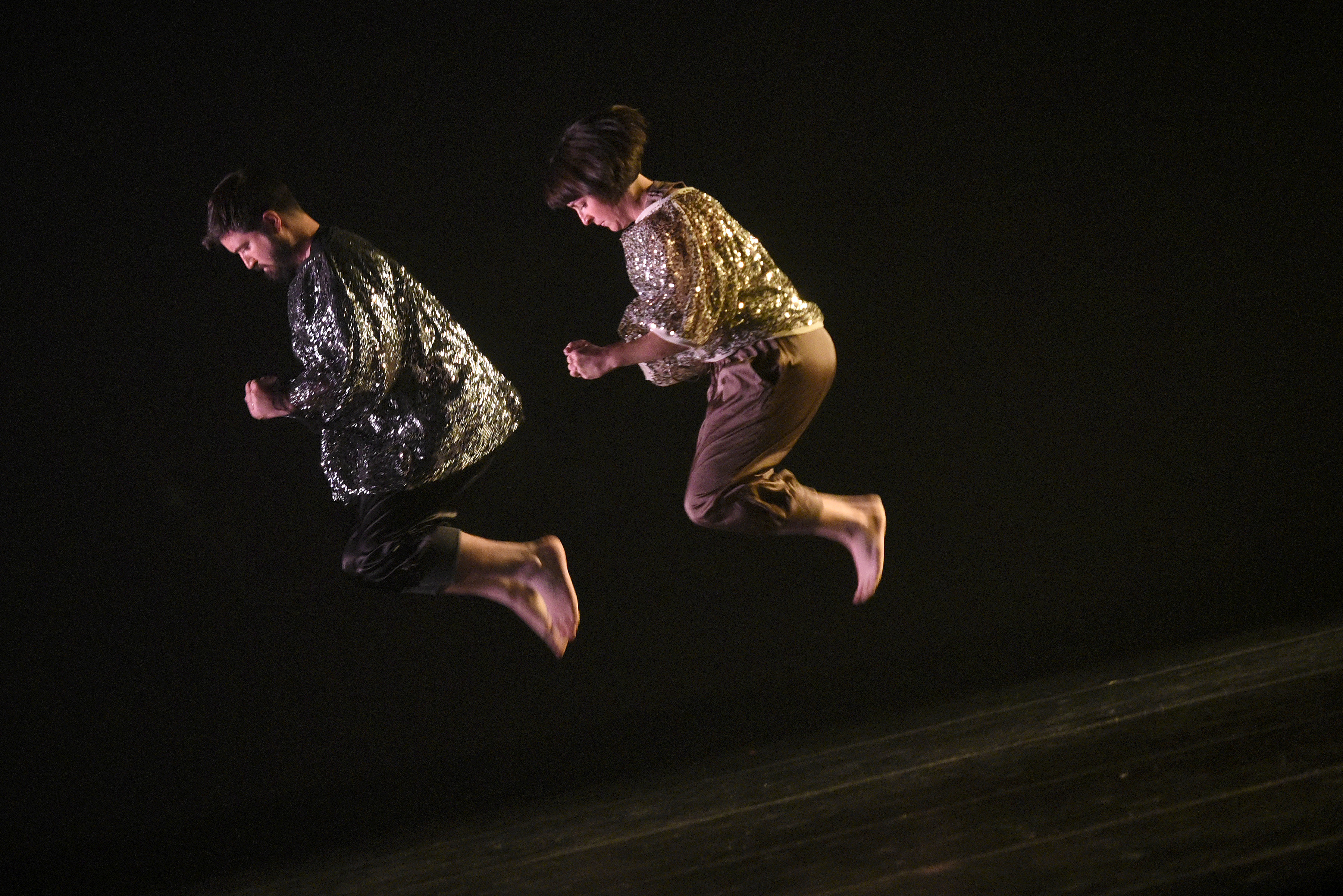 Photo Credit to Jon Pfundstein and Grant Halverson
Catch Chris Yon & Taryn Griggs at the Festival!
MASTERCLASS:
Wednesday, April 29th. 4:00-5:15PM
PERFORMANCES:
Thursday, April 30th. 7:30PM
Friday, May 1st. 7:30PM
Saturday, May 2nd. 2PM AND 7:30PM
POST-SHOW DISCUSSION:
Friday, May 1st. Immediately following the performance
Performing Works:
We have been making maps.
We have been working from verb lists: borrowing from Richard Serra and Annie-B Parson, but also making our own.
We have worked from bad cut up poems made from sentences in newspaper articles about "ghost malls."
We have captured stream of consciousness movement with our bodies. 
We have used digital editing to change the sequence and quality of our movements.
We have employed algorithms that produce aleatory orders, physical problems to solve, and increased chance of happy accidents.
We are building a repertoire of gestures and grapevines, which leans into our propensity to pair, match, contrast, and twin.
We rehearsed while on hold with our health insurance provider for over 3 hours, dancing through the tears.  This dance may be framed as what we do while we are "on hold."
We are attempting to challenge our modus operandi of creating intimate, side-by-side, darkly humorous, clockwork collages to make something that is vast, layered, lush and sweeping.  Our new work for Candy Box aims to create an experience for the audience that is alternately calming and staggeringly dramatic, like visiting a waterfall or the observation deck of a skyscraper.