Donate to the CANDY BOX Dance Festival Online Masterclass teachers here!
Click the "Donate" Button below –
1) Enter in the desired amount, and select payment method.
2) On the next page, in the "Special Instructions" line, please write which teaching artist you are donating to.
3) ARENA DANCES will send the donation directly to your teacher.
Thanks so much for joining our CANDY BOX Dance Festival week! We look forward to seeing you at The Southern Theater next year for the 5th annual festival, with these great artists!
Step 1 –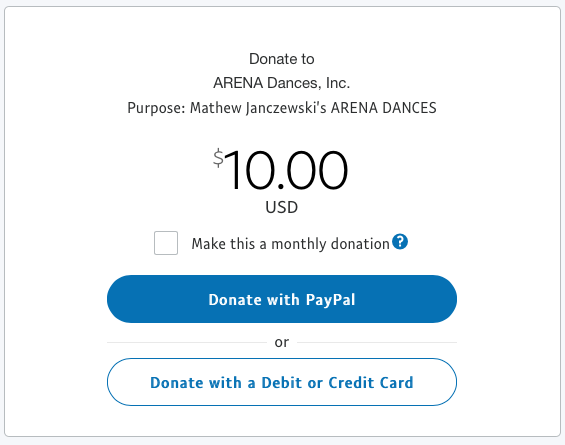 Step 2 –